The Commonweal is the regular newsletter of the Federation of Socialist Societies, with reports on Socialist Society activities, opinion pieces, media reviews, and articles on historical and contemporary matters relating to socialism and the wider labour movement.
Socialist Society members currently receive a free annual subscription to the print newsletter. If you are not a member of the Socialist Society, you can make one-off purchases of print editions or subscribe annually by following the links below.
All older digital editions of The Commonweal will be made freely available on this page shortly before each new edition is released.
The Commonweal | Issue 3: May 2023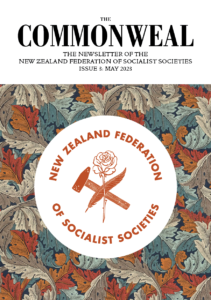 Purchase print edition: $10 (postage included)
Annual subscription: $20 (postage included)
The Commonweal | Issue 2: October 2022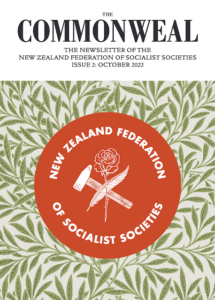 Purchase print edition: $10 (postage included)
Annual subscription: $20 (postage included)
The Commonweal | Issue 1: April 2022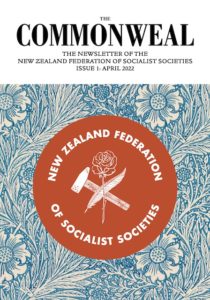 Purchase print edition: SOLD OUT
Annual subscription: $20 (postage included)