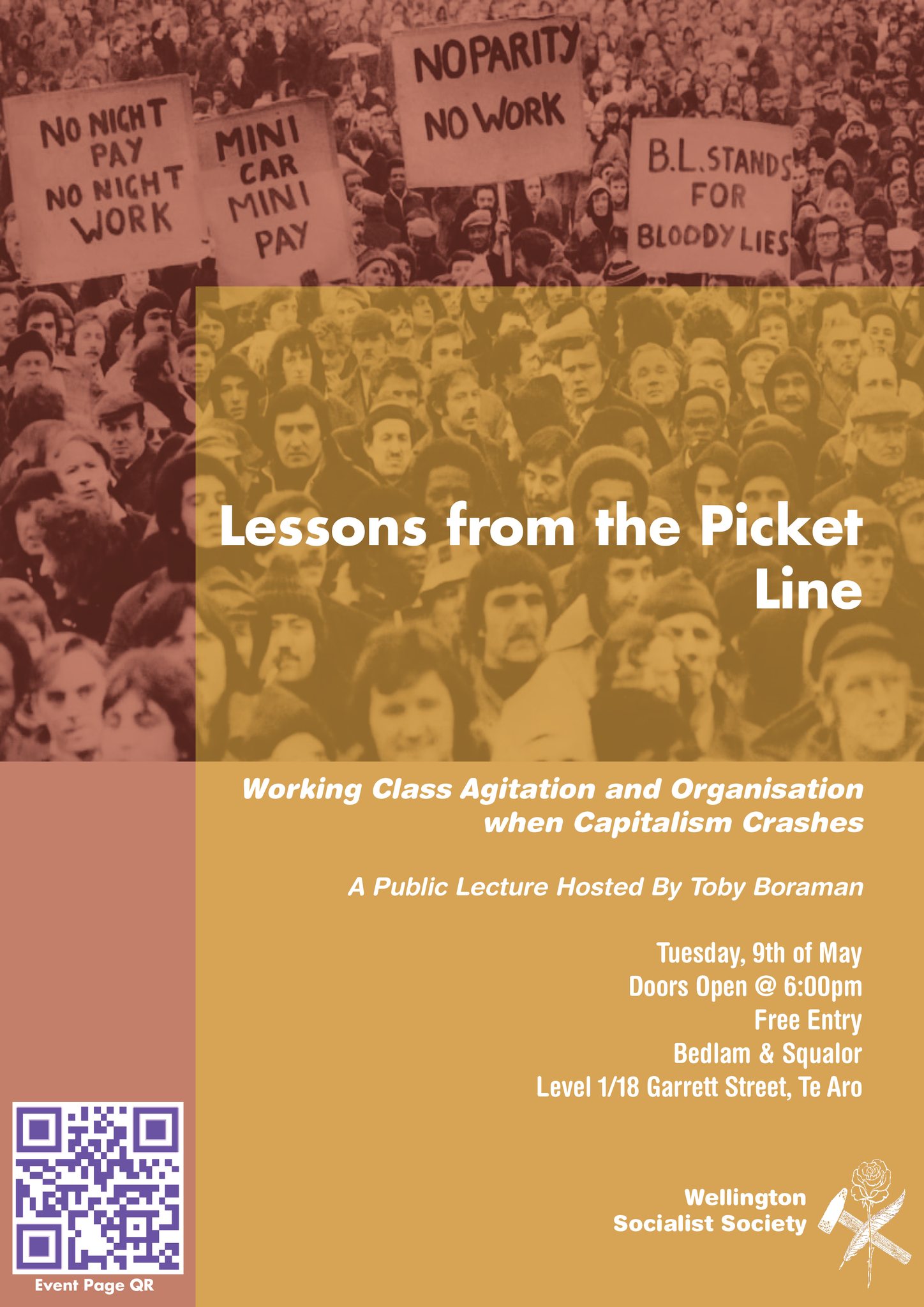 "But as soon as the workers discover that their interests are common, that they are all opposed to the exploiter, it takes the form of great organizations and open battles against the exploiting class. The sense of power that goes with class consciousness means the regeneration of the working class. It raises this class forever above the level of the parasitic poor."
Karl Kautsky: The Class Struggle
The most widely supported series of strikes in Aotearoa's history occurred during the 1970s and 1980s. Many of those stoppages took place to oppose rising living costs, much like today. While strikes were initially partially successful, during the 1980s a major rout occurred as widespread restructuring, de-industrialisation, and neoliberal de-regulation were harshly imposed by capital and the state. We live in the shadow of that defeat today, as evident in widespread class inequality. This talk will examine how workers built resistance from the grassroots by examining three diverse unions. Finally, it will discuss the prospect for strikes today: are they a product of the industrialised past?
Toby Boraman is a lecturer in Politics at Massey University. His research has focused on social movements, class and inequality, workplace relations and more. Toby is influenced by heterodox Marxist thought, particularly early autonomism, and is a staunch proponent of 'history from below'. It is our great privilege to welcome him to Wellington to deliver this lecture.
———————————————————–
Event Proceedings
6:00 pm – Doors Open
6:30 pm – Introduction by WSS Board Member
6:40 pm – Talk Begins
7:20 pm – Intermission
7:30 pm – Q & A
For those unable to attend we will have a live stream on the Wellington Socialist Society Facebook page.
Drinks and food will be available to order from the bar. As always we are thankful to Bedlam & Squalor for hosting us
Details
Starts On
May 9, 2023 - 6:00 pm
Ends On
8:00 pm
Event Categories