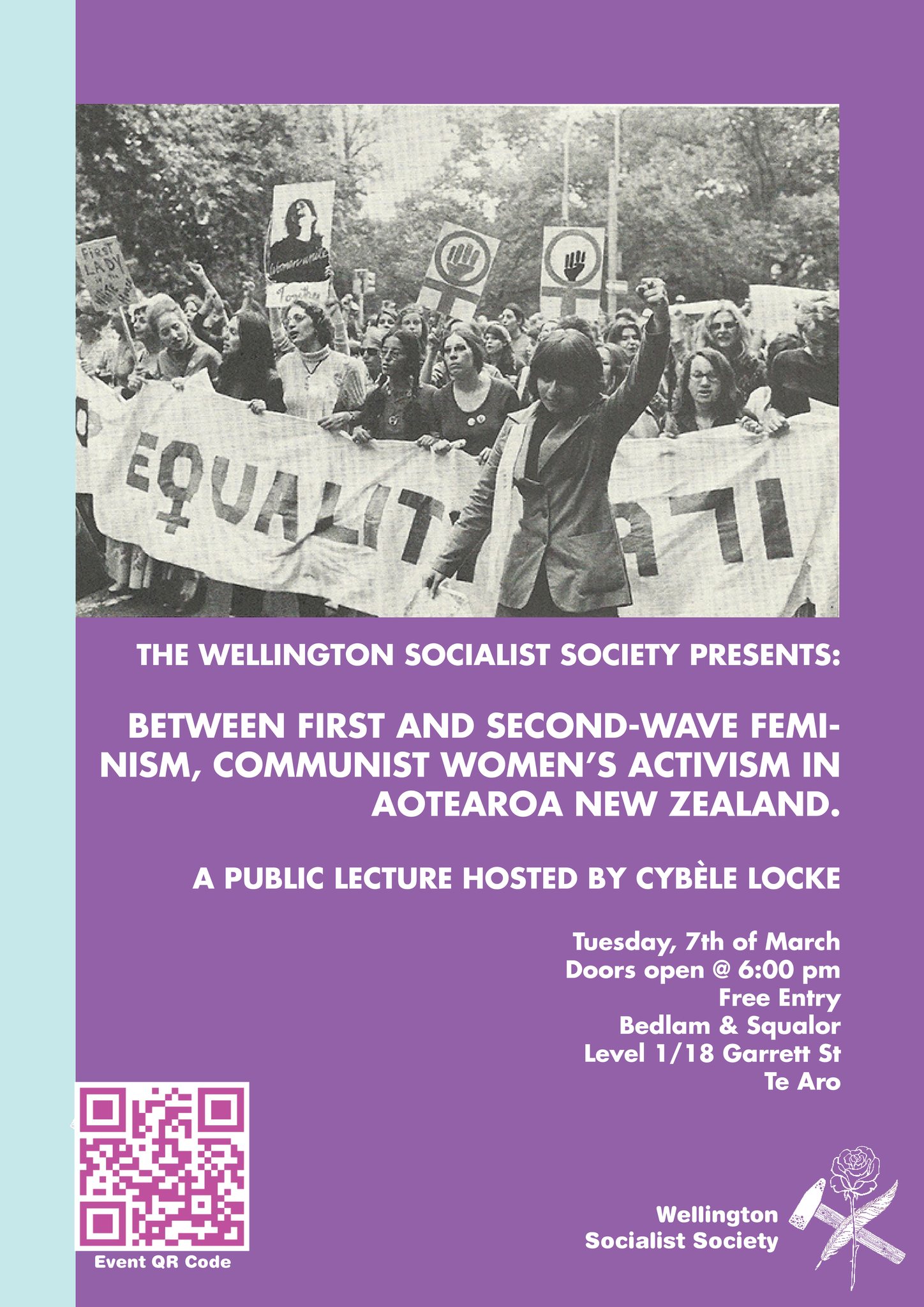 Kia ora, neighbours. We welcome you all to join us for our International Women's Day Event for 2023.
Our March event will be an absolute cracking chat from a giant of Aotearoa Labour History. Cybèle Locke has been described as a 'scrupulous, adventurous writer' who 'foregrounds twentieth-century working-class narratives in her research.' Cybèle has written such great titles as Comrade, and Workers in the Margins, as well as contributing to a plethora of publications uncovering the many facets of working-class history in Aotearoa.
She has been working her whole career to keep the torch of solidarity lit in order for its light and warmth to guide working class organisers and organisations through the troubled waters of the 21st century and we at WSS are in debt to her and her work.
In this talk, Cybèle Locke forefronts the communist lives of Elsie Locke (no relation!), Rona Bailey and Flo Humphries and explores communist women's activism between the 1930s and 1960s. Subjects include the Working Women's Movement, the PSA equal pay campaign, Women's Charter associations and the Campaign Against Rising Prices.
Details
Starts On
March 7, 2023 - 6:00 pm
Ends On
8:00 pm
Event Categories