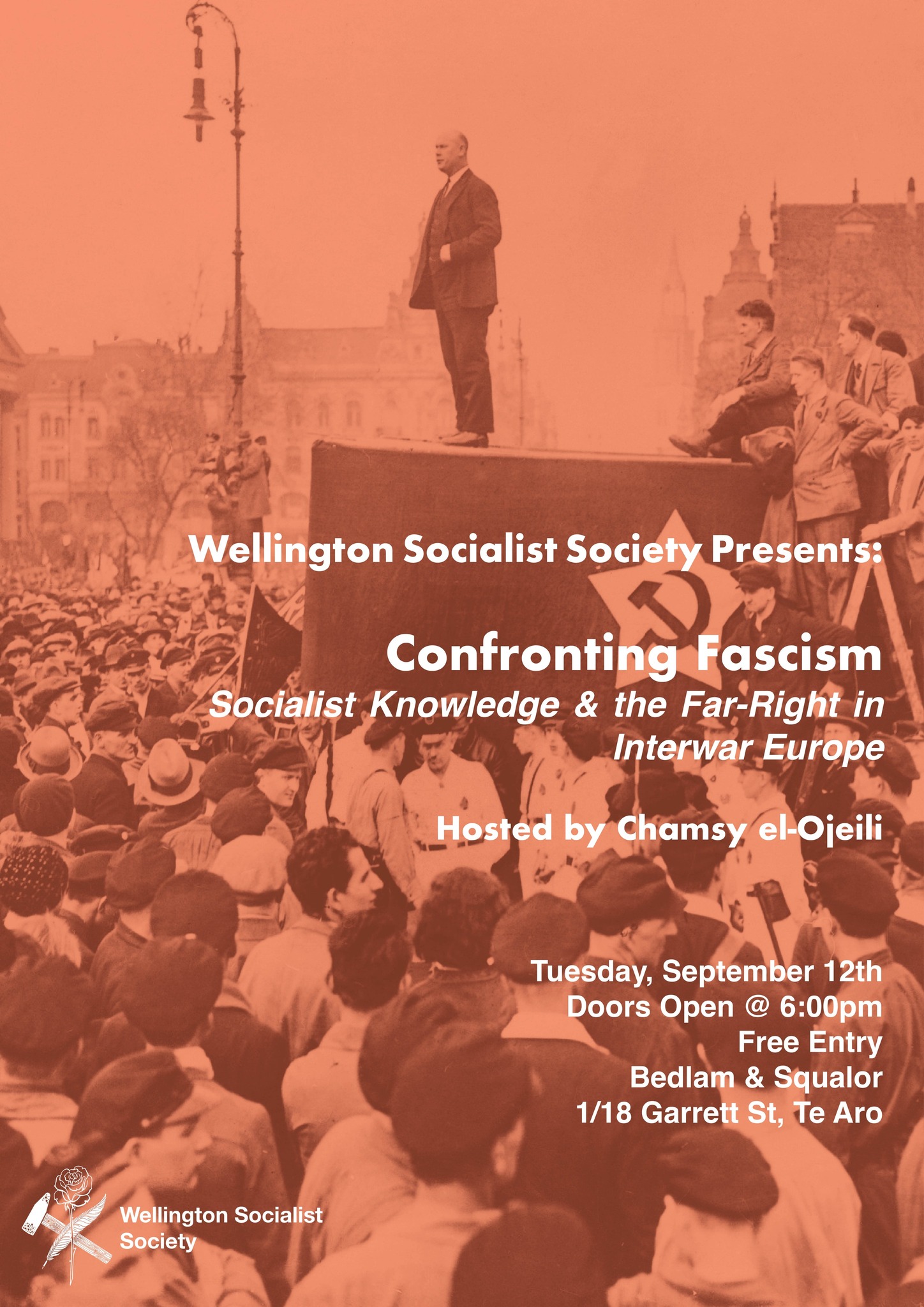 "Fascism attempts to organize the newly created proletarian masses without affecting the property structure which the masses strive to eliminate. Fascism sees its salvation in giving these masses not their right, but instead a chance to express themselves. The masses have a right to change property relations; Fascism seeks to give them an expression while preserving property. The logical result of Fascism is the introduction of aesthetics into political life." – Walter Benjamin, The Work of Art in the Age of Mechanical Reproduction, 1936.
"The fascists are growing very rapidly. The Communists are also growing but much more slowly. The growth at the extreme poles shows that the ball cannot maintain itself at the top of the pyramid. The rapid growth of the fascists signifies the danger that the ball may roll down toward the right. Therein lies an enormous danger." – Leon Trotsky, For a Workers' United Front Against Fascism, December 1931.
In this talk, Chamsy el-Ojeili will explore the ways in which socialists in Interwar Europe interpreted fascism. Emphasising, first, the significant variety and complexity of socialist interpretations of fascism, but also the ways in which organizational interests, competitive inter-socialist relations, and situational forces shaped and constrained these analyses.
Second, he will examine the ways in which socialist defeats and the detachment of intellectuals from socialist organizations produced creative ruptures in socialist knowledge about fascism.
Lastly, he will also suggest that the vigour, diversity, and richness of the knowledge produced by the socialists surveyed is of significant contemporary value to the Left as it faces an expanding, enigmatic far-Right.
Chamsy el-Ojeili is Associate Professor of Sociology at Victoria University of Wellington. His research centres on social theory, the sociology of knowledge, and ideology and utopianism.
————————————————————————
Proceedings:
6:00 pm – Doors Open
6:30 pm – Introductions
6:40 pm – Talk Begins
7:20 pm – Intermission
7:30 pm – Q & A
For those unable to attend we will have a live stream on the Wellington Socialist Society Facebook page.
Drinks and food will be available to order from the bar. As always we are thankful to Bedlam & Squalor for hosting us.
Details
Starts On
September 12, 2023 - 6:00 pm
Ends On
8:30 pm
Event Categories