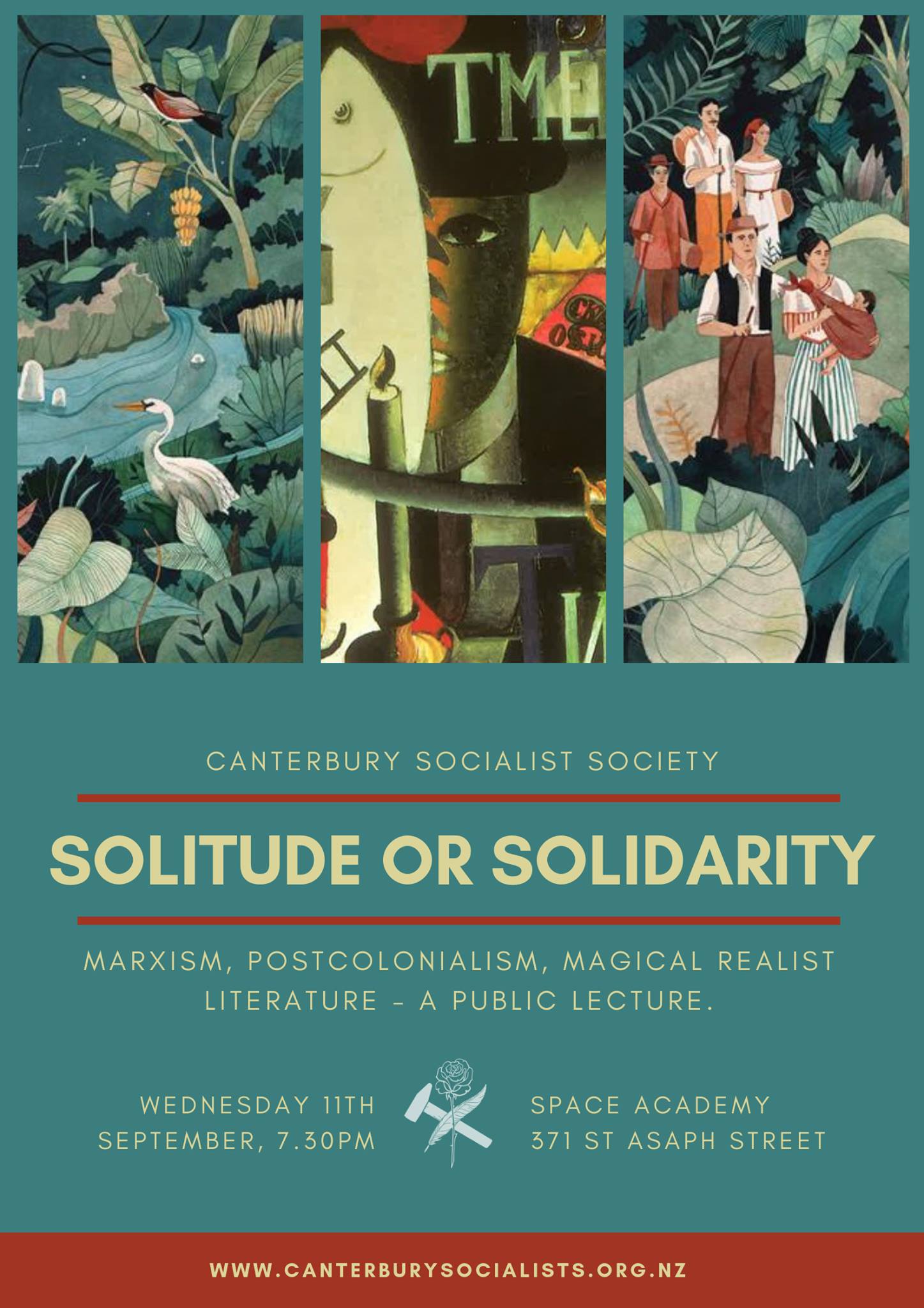 [Solitude or Solidarity: On Postcolonialism and Marxism]
"The day we can't get our hands on the ballot boxes before the vote is counted we're done for,' Trueba argued. 'The Marxists haven't won by popular vote anywhere in the world,' his confreres replied. 'At the very least it takes a revolution, and that kind of thing doesn't happen in this country.' 'Until it happens!' Trueba answered furiously. 'Relax, hombre. We're not going to let that happen,' they consoled him. 'Marxism doesn't stand a chance in Latin America. Don't you know it doesn't allow for the magical side of things? It's an atheistic, practical, functional, doctrine. There's no way it can succeed here!"
-Isabel Allende, The House of the Spirits.
For our September event Sionainn Byrnes will discuss aspects of her PhD dissertation, which is effectively a materialist critique of postcolonial studies. More specifically, she will consider what works of magic(al)-realist fiction can teach us (socialists and otherwise) about the historical-material fact of colonisation (and anticolonialism), its connections to the Soviet and other authoritarian regimes in the twentieth century, and the problems of identity-political accounts of postcolonialism in a contemporary context. Sionainn will also discuss some of the ways in which socialists can organize in solidarity and with confidence across cultural and other forms of 'difference'.
Sionainn is a member of the Canterbury Socialist Society executive, a PhD candidate in English Literature at the University of Canterbury, and makes a killer potato gratin.
No prior knowledge necessary! All welcome.
If you are interested in learning more about the Canterbury Socialist Society, or would like to join, visit www.canterburysocialists.org.nz