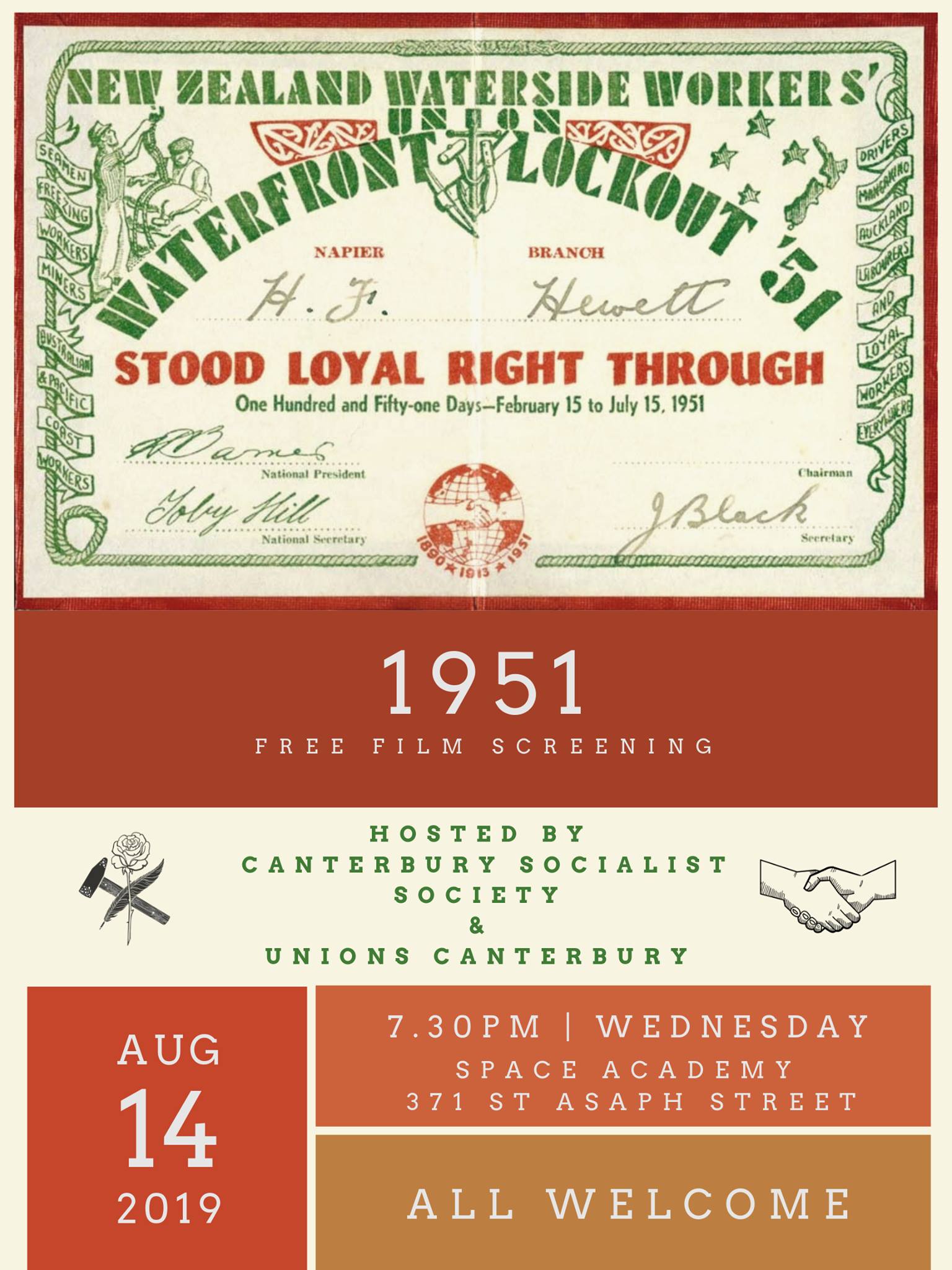 "At the anniversary celebrations of the veterans of '51, as I mingled with those mighty people, the years fell away and I was young and strong again. But, old as most of us were, we knew full well that if called upon again, we would fight again and there would never be a white flag."
-Jock Barnes, leader of the Waterside Workers Union 1944-52.
A joint event between Unions Canterbury and the Canterbury Socialist Society, we are presenting a free screening of the documentary "1951". The film documents one of the longest and most bitter industrial disputes in New Zealand history. Alongside the Great Strike of 1913, the 1951 Waterfront Lockout remains one of the most important struggles in the workers movement in this country.
As always, we are grateful to Space Academy for hosting us. This event is free to attend, all welcome. Come along – grab a pint or a cup of tea and prepare to get equal parts inspired and furious.
——————————————————————————–
The Canterbury Socialist Society is a voluntary organisation founded in Christchurch, New Zealand in 2017. Our purpose is to promote the engagement, discussion, and popularisation of socialist ideas, politics, and principles. www.canterburysocialists.org.nz
Unions Canterbury is the regional affiliate to the NZCTU – Together, and works to promote collaboration, coordination and solidarity in the local union movement.