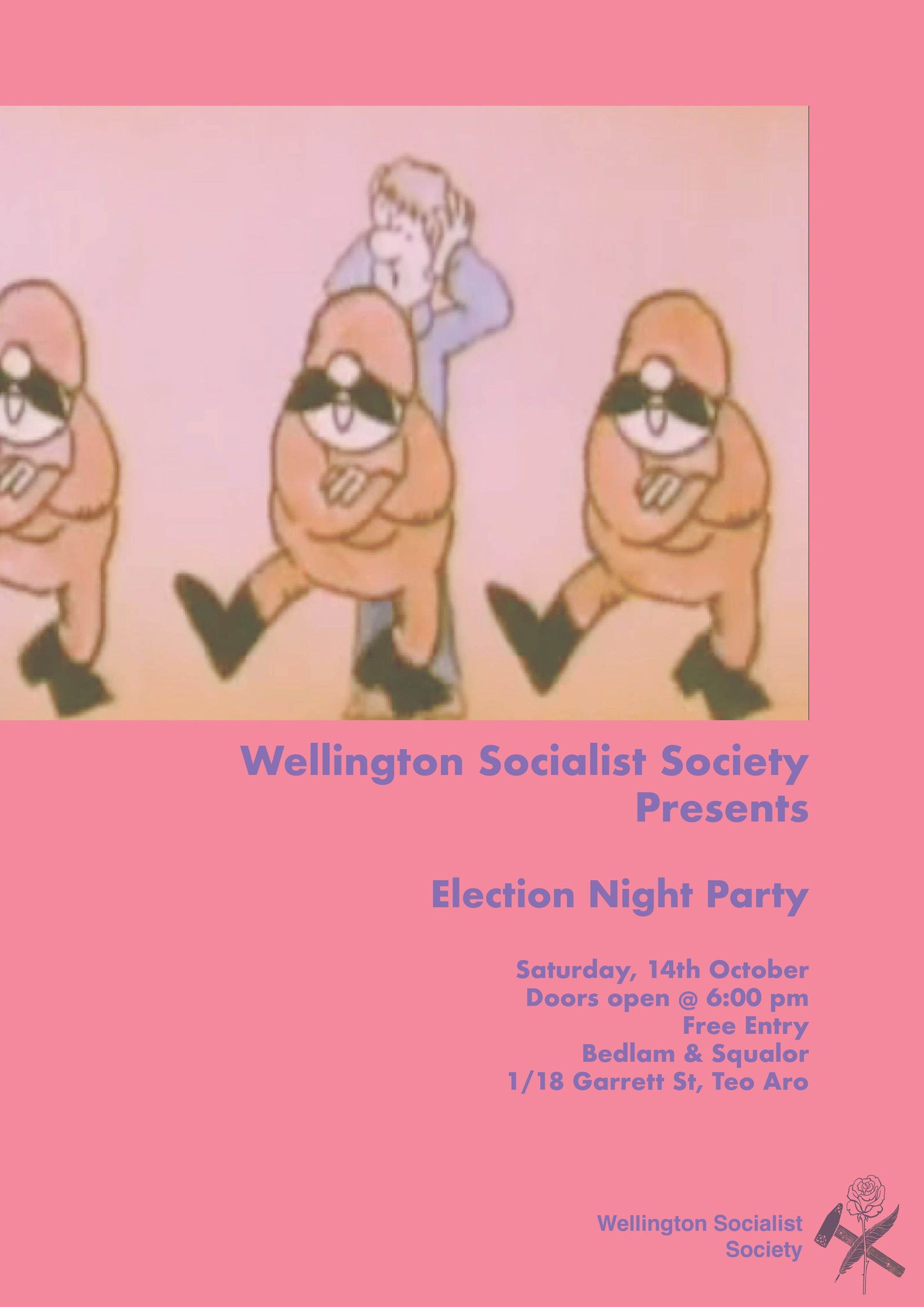 "And if universal suffrage had offered no other advantage than that it allowed us to count our numbers every three years; that by the regularly established, unexpectedly rapid rise in the number of our votes it increased in equal measure the workers' certainty of victory and the dismay of their opponents, and so became our best means of propaganda; that it accurately informed us concerning our own strength and that of all hostile parties, and thereby provided us with a measure of proportion for our actions second to none, safeguarding us from untimely timidity as much as from untimely foolhardiness – if this had been the only advantage we gained from the suffrage, it would still have been much more than enough." – Friedrich Engels, The Tactics of Social Democracy, 1895.
Kia ora neighbours,
October is a busy month for WSS and the New Zealand Federation of Socialist Societies as we prepare for our inaugural National Conference over Labour weekend in Christchurch.
It's also the end of a busy period for the parliamentary parties, culminating in election day on 14th October.
To that end, WSS is hosting an election night watch party as our October public event. Please, do join us, from 6pm, 14th October at Bedlam & Squalor. All are welcome.
Whether one pays much attention to the day-to-day of parliament or not, it's still important for socialists, unionists, and others on the left to take stock of what direction political momentum is moving, how the various forces align, assess what the future might hold over the short and medium term, and discuss how they should respond.
We'll have the big screen going to view the results as the roll and enjoy an evening with like-minded people in an environment of camaraderie and conviviality.
Drinks and food will be available to order from the bar. As always, we are thankful to Bedlam & Squalor for hosting us.
Details
Starts On
October 14, 2023 - 6:00 pm
Ends On
10:00 pm
Event Categories