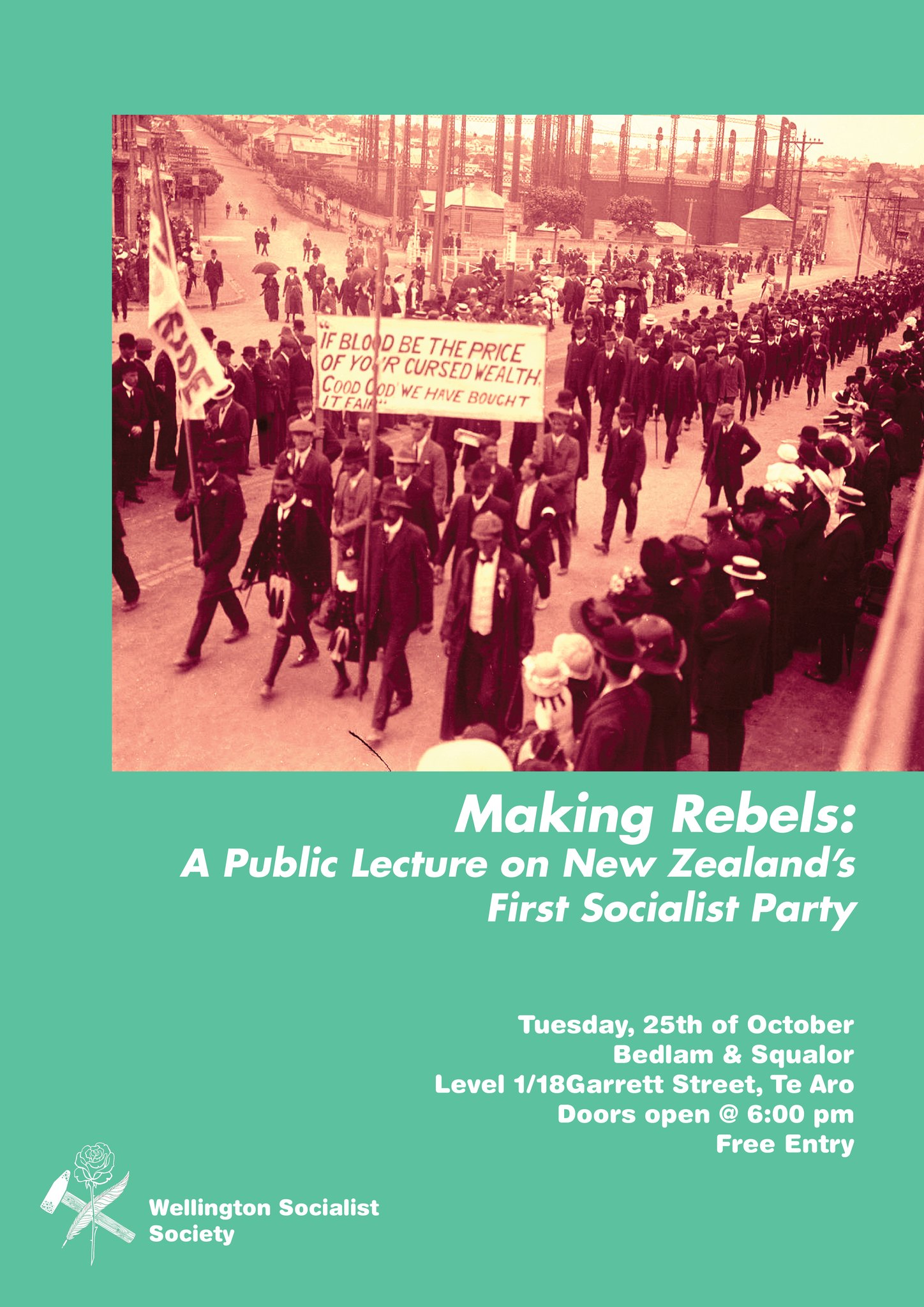 The Wellington Socialist Society invites you, dear neighbour, to our next public event – Making Rebels: New Zealand's First Socialist Party.
Founded after a group of 200 British socialist 'Clarion Settlers'
migrated here in 1900, the New Zealand Socialist Party was this
country's first nationwide socialist organisation. As branches were
founded all over the country, the party promoted the ideas of Marxism,
anarchism, syndicalism, class struggle and revolution at its public
lectures and in its newspapers. Twelve years later, just as the ideas
it promoted began to enjoy widespread support among the working class,
the party dissolved as new parties and unions took its place.
This lecture will explore the origins, politics and organisation of
the New Zealand Socialist Party.
Details
Starts On
October 25, 2022 - 6:00 pm
Ends On
8:00 pm
Event Categories