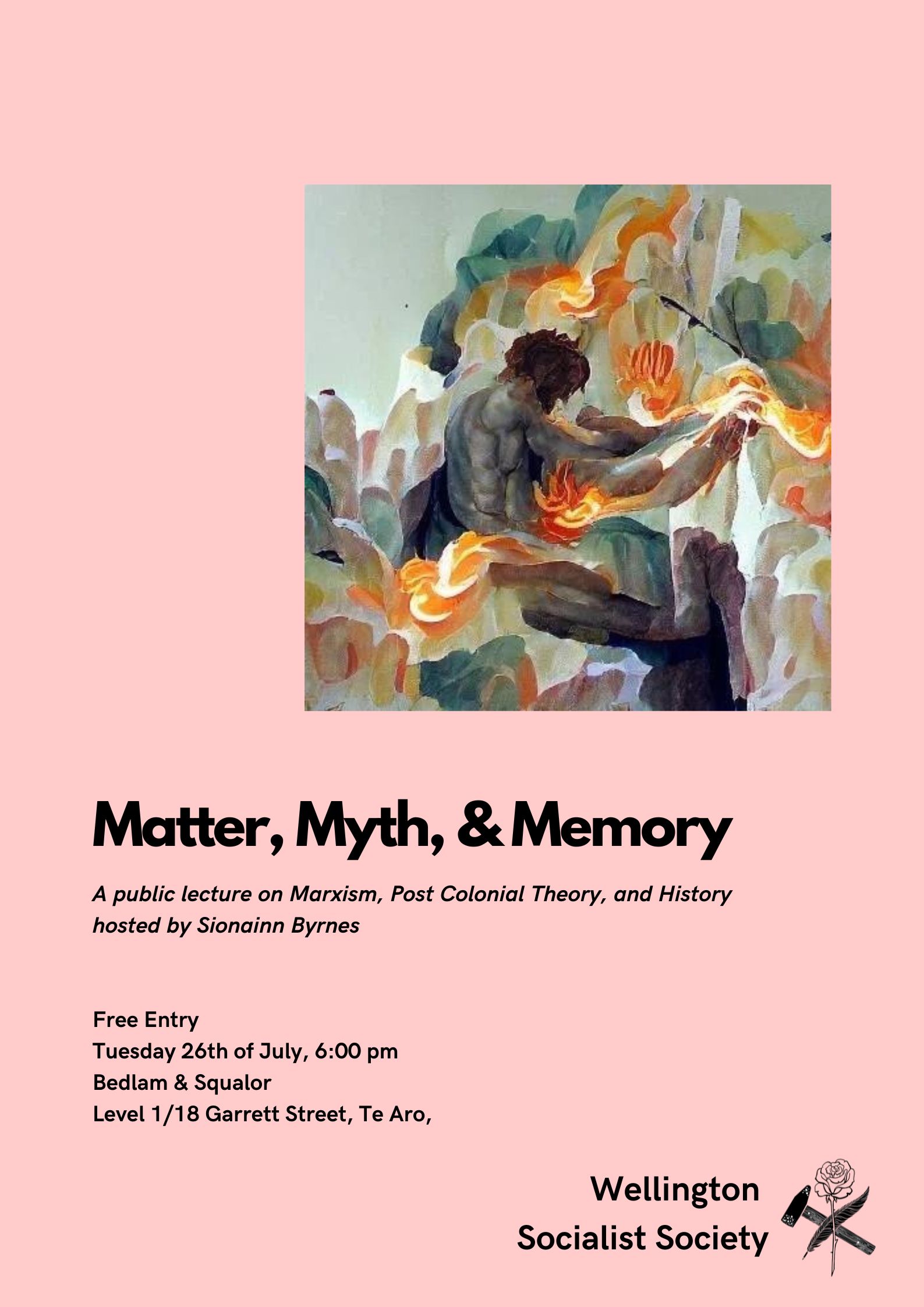 "Change is freedom, change is life.
It's always easier not to think for oneself. Find a nice safe hierarchy and settle in. Don't make changes, don't risk disapproval, don't upset your syndics. It's always easiest to let yourself be governed.
There's a point, around age twenty, when you have to choose whether to be like everybody else the rest of your life, or to make a virtue of your peculiarities.
Those who build walls are their own prisoners. I'm going to go fulfil my proper function in the social organism. I'm going to go unbuild walls." Ursula Le Guin, The Dispossessed
Kia ora, neighbours. We would like to send warm greetings to you all and an invitation to our event in July.
We are back with another public lecture for your listening pleasure at our regular haunt, Bedlam & Squalor. Joining us in the capital is a fellow Federation member who hails from our sister organisation down in Te Waipounamu.
Canterbury Socialist Society member Sionainn Byrnes will draw on her PhD thesis to discuss and critique postcolonial literary theory with regards to 'magical realist' literary canon and argue for a materialist/Marxist interpretation that can elucidate not only the texts themselves but practical politics for socialists today.
This event is free entry, as always. Also, Tuesday $2 taco night below at Rogue and Vagabond from 5:00 pm onwards so by all means come fill your belly prior to the event.
PROCEEDINGS:
6:00 pm – Doors Open
6:30 pm – WSS Introduction
6:35 pm – Matter, Myth, & Memory
7:20 pm – Intermission
7:30 pm – Q&A With Sionainn
8:00 pm – Fin
Details
Starts On
July 10, 2022 - 6:00 pm
Event Categories