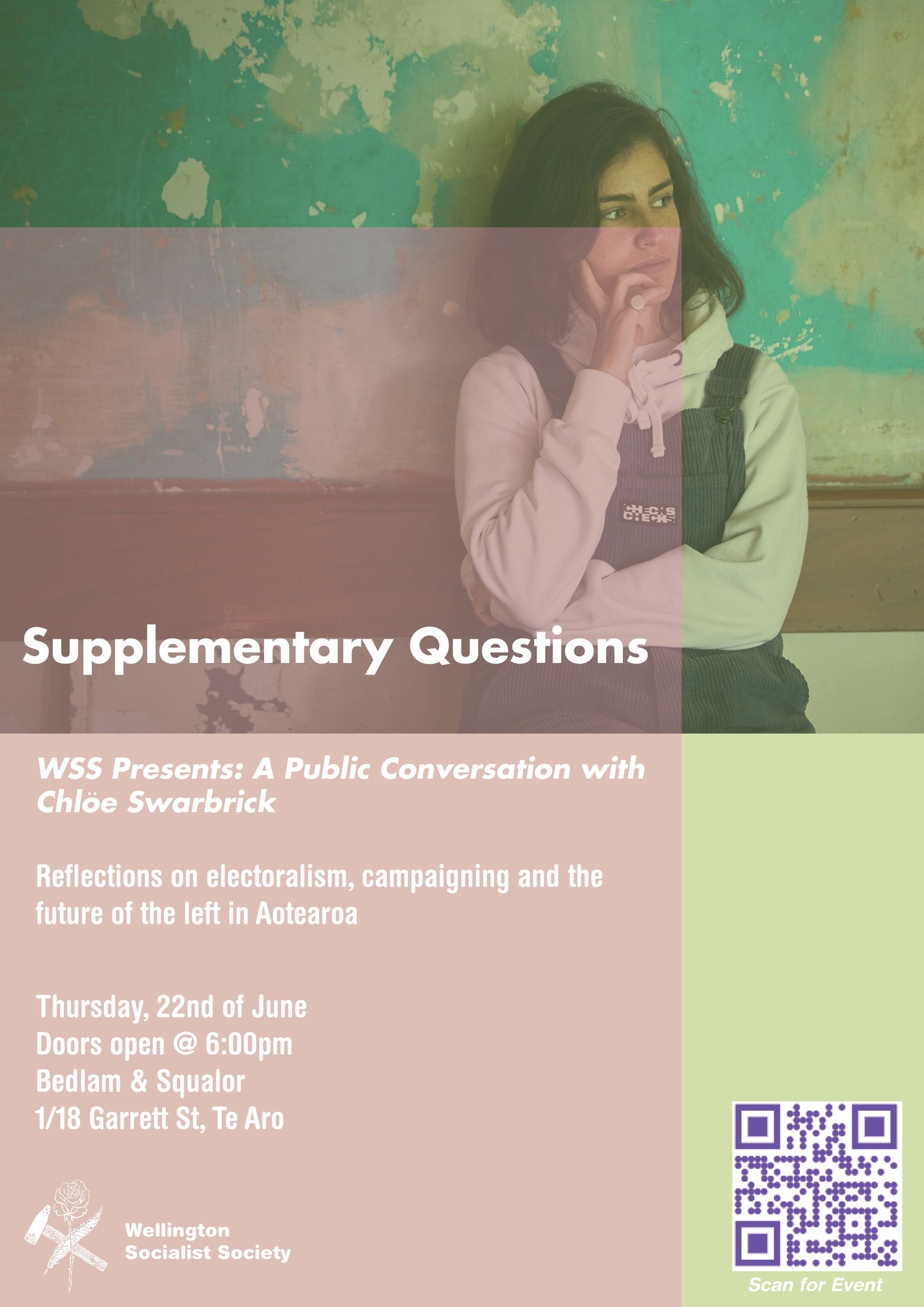 Kia ora, neighbours.
The Wellington Socialist Society brings to you, the good people of Wellington, a bonus event this June. How lucky.
Chlöe Swarbrick is taking some time off her regularly scheduled sausage-making at Parliament to come down to Bedlam & Squalor so she can share some reflections over a pint or two on her trials, tribulations and frustrations of being a progressive in the broadly conservative institutions of the State. Further to this, Chlöe will also speak to us about her historic electoral victory in Auckland Central and the key lessons she has taken away from her time campaigning.
This event is free entry, and for those who are unable to attend, we will be sharing the live stream via our Facebook Page.
Do come down as well will be having an extended time for Q&A at this particular event.
————————————————————————-
Proceedings:
6: 00 pm – Doors Open
6:30 pm – Introductions
6:40 pm – Chlöe's Talk
7:00 pm – Q&A
We will have someone monitoring the Facebook Live Feed for questions from our online guests.
Details
Starts On
June 22, 2023 - 6:00 pm
Event Categories