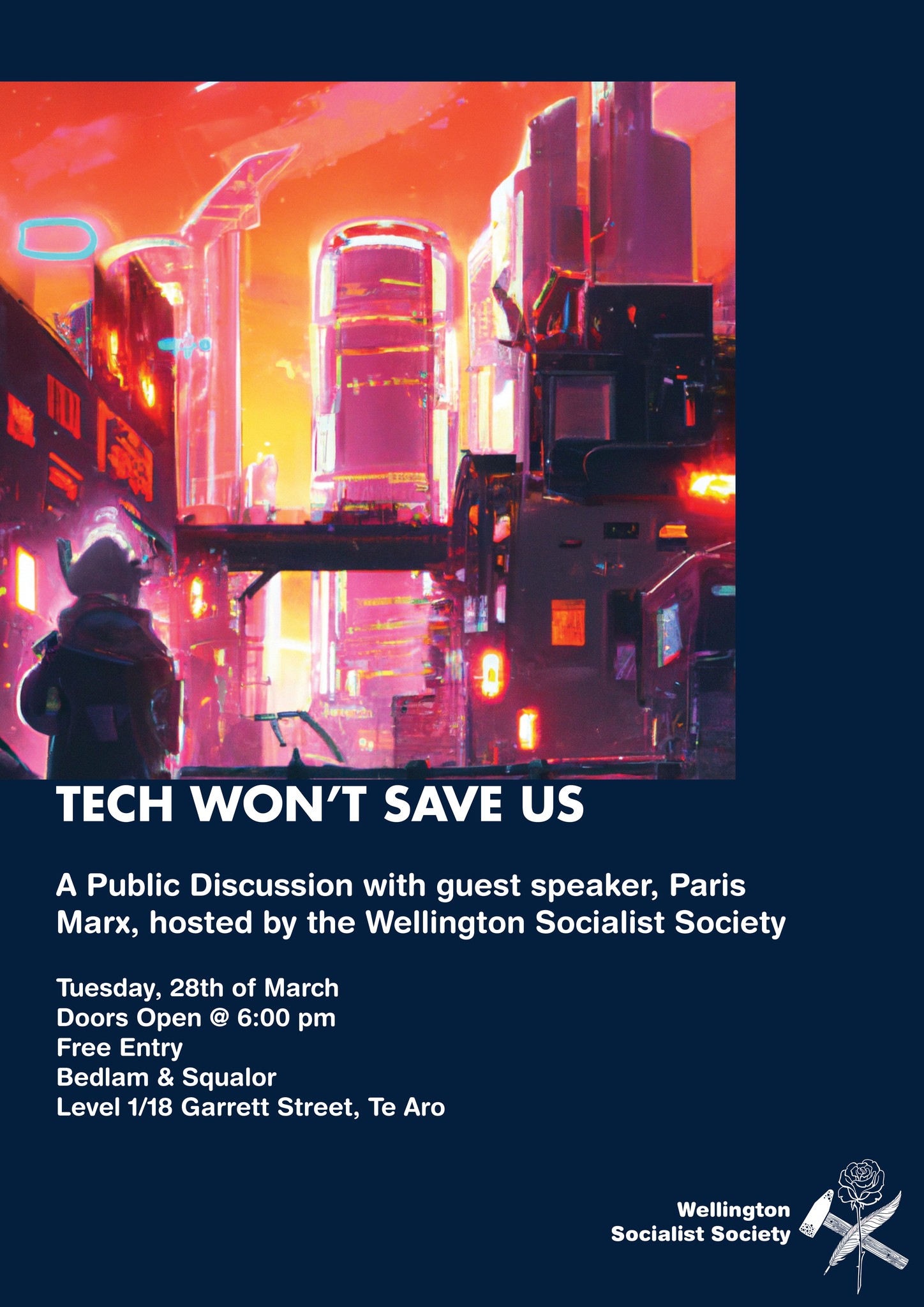 "On the way from mythology to logistics thought has lost the element of self-reflection and today machinery disables men even as it nurtures them."
― Theodor Adorno, Dialectic of Enlightenment
Join the Wellington Socialist Society for a conversation with Canadian author and journalist Paris Marx, as we delve into his groundbreaking work on the tech industry. Paris is the host of the popular podcast "Tech Won't Save Us," and his insightful reporting on the intersection of technology and society has earned him a reputation on the left as one of the most important voices in tech journalism today.
Paris holds a Master's degree in urban geography from McGill University and is the author of Road to Nowhere: What Silicon Valley Gets Wrong about the Future of Transportation. Paris' writing on technology and politics has been published in Time Magazine, Wired Magazine, NBC News, CBC News, and many others.
During this event, we will explore Paris's perspectives on topics such as the power of Big Tech, the impact of automation on the job market, and the urgent need for democratic control over the technologies that shape our lives. We'll also have the opportunity to engage with Paris in a Q&A session.
Don't miss out on this rare opportunity to hear from one of the leading voices in tech journalism and join the conversation with the Wellington Socialist Society and Paris Marx.
Details
Starts On
March 28, 2023 - 6:00 pm
Ends On
8:00 pm
Event Categories