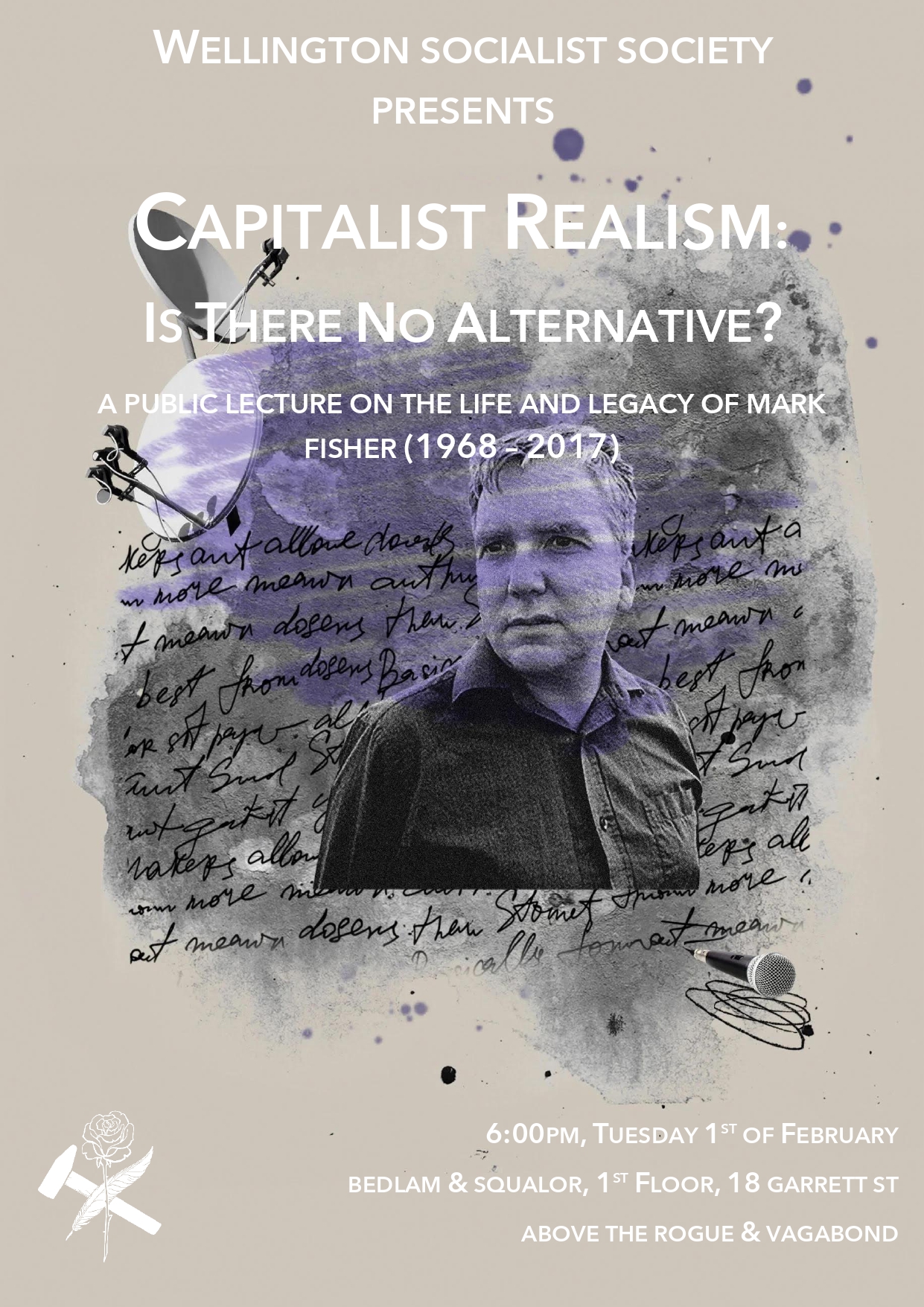 "Emancipatory politics must always destroy the appearance of a 'natural order', must reveal what is presented as necessary and inevitable to be a mere contingency, just as it must make what was previously deemed to be impossible seem attainable." Mark Fisher (2009)
WSS would like to invite you all to our first public event of 2022 back at our usual venue, Bedlam & Squalor.
Mark Fisher is one of Britain's most influential critical theorists of the 21st Century and was a prolific writer who made his name as a blog poster in the early 2000s on his famed K-Punk and a founding member of the leftist publications Zer0 Books and Repeater. However, Fisher is most known for his magnum opus "Capitalist Realism: Is There No Alternative?" in which he attempts to diagnose the ideological malaise of Liberal Capitalist society at the End of History after the dissolution of the Soviet Union.
For Fisher, this ideological malaise has effectively been cancelled the idea of a future in our cultural imagination, and our inability to imagine a world beyond Capitalism has collapsed into cultural nostalgia and pastiche. Fisher, quoting Fredric Jameson, writes "It is easier to imagine the end of the world than the end of Capitalism."
While many people on the left like to consider themselves outside of Capitalist culture, Fisher argues that we too are inflicted with this malaise. This infliction severely limits our attempts to build an emancipatory project and to develop a sense of post-capitalist desire. How are we to find a way out of this bind, or is it even possible?
Much of the talk will focus on Fisher's book Capitalist Realism; however, we will also cover other key contributions he made to critical theory and leftist culture.
All are welcome, and as always, our events are free to attend. Doors from 6:00 pm and the talk will start at 6:30 pm.
Noho ora mai.
Details
Starts On
February 1, 2022 - 6:00 pm
Event Categories