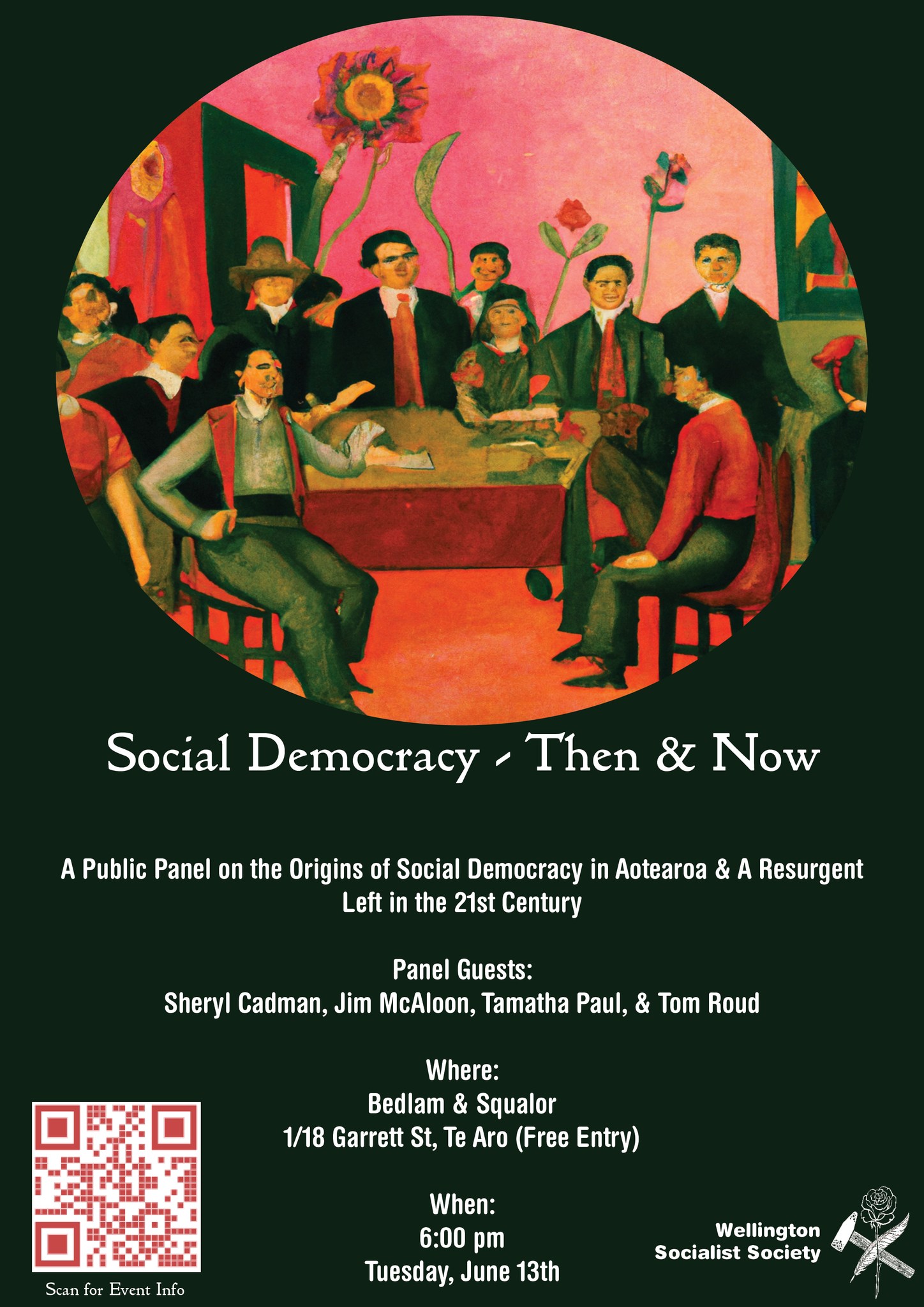 "Without general elections, without unrestricted freedom of press and assembly, without a free struggle of opinion, life dies out in every public institution, becomes a mere semblance of life, in which only the bureaucracy remains as the active element." – Rosa Luxemburg.
During the late 19th and early 20th century, working-class communities worldwide began organising themselves into independent political forces within their respective nation-states. These organisations and parties aimed to wrest power from the ruling class and into their own hands. Many of these movements were widely recognised at the time as an example of Social Democracy. Indeed, our own Labour Party are an example of these very struggles.
Although the successes and failures of these movements are often subject to sectarian retrospective narratives, the history of Social Democracy is inextricably linked to the history of modernity itself.
To this end, we have brought together a panel of speakers from the left of Aotearoa to reflect on the successes and failures of Social Democracy and to explore how we can make history relevant for today's left. Further to this our panel will share their own thoughts on the potentiality of a politically organised left resurgence as we traverse ever deeper into the 21st century.
Our esteemed panellists are;
Sheryl Cadman: Women's Committee Coordinator at First Union.
Jim McAloon: Professor of History, School of History, Philosophy, Political Science and International Relations at Te Herenga Waka.
Tamatha Paul: Wellington City Councillor for Pukehīnau/Lambton Ward.
Tom Roud: Board Chair of the Canterbury Socialist Society.
—————————————————————————
Event Proceedings;
6:00 pm – Doors Open
6:30 pm – Event introduction
6:40 pm – Panel Presentations
7:20 pm – Intermission
7:30 pm – Panel Q&A
For those unable to attend we will have a live stream on the Wellington Socialist Society Facebook page.
Drinks and food will be available to order from the bar. As always we are thankful to Bedlam & Squalor for hosting us
Details
Starts On
June 13, 2023 - 6:00 pm
Ends On
8:00 pm
Event Categories