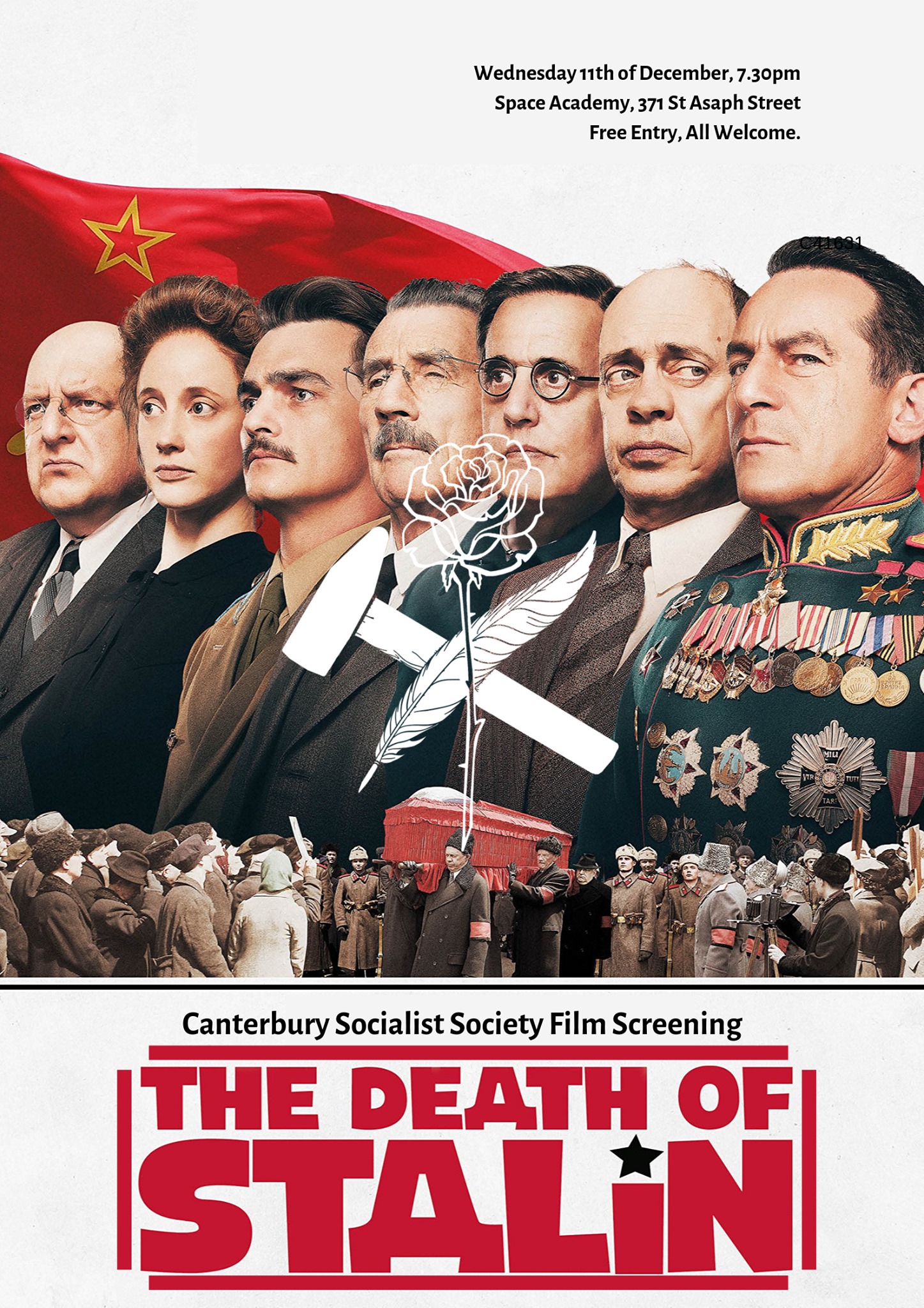 "It is an error to divide people into the living and the dead: there are people who are dead-alive, and people who are alive-alive. The dead-alive also write, walk, speak, act. But they make no mistakes; only machines make no mistakes, and they produce only dead things. The alive-alive are constantly in error, in search, in questions, in torment."
-Yevgeny Zamyatin, A Soviet Heretic
The last Canterbury Socialist Society event for 2019 – a nice easy one. We will be screening Armando Iannucci's 2017 black comedy The Death of Stalin. A hilarious film about a not particularly funny period of history.
We want to thank Space Academy for their hospitality throughout 2019.
All welcome, free entry, a relaxed event in the busy holiday period.