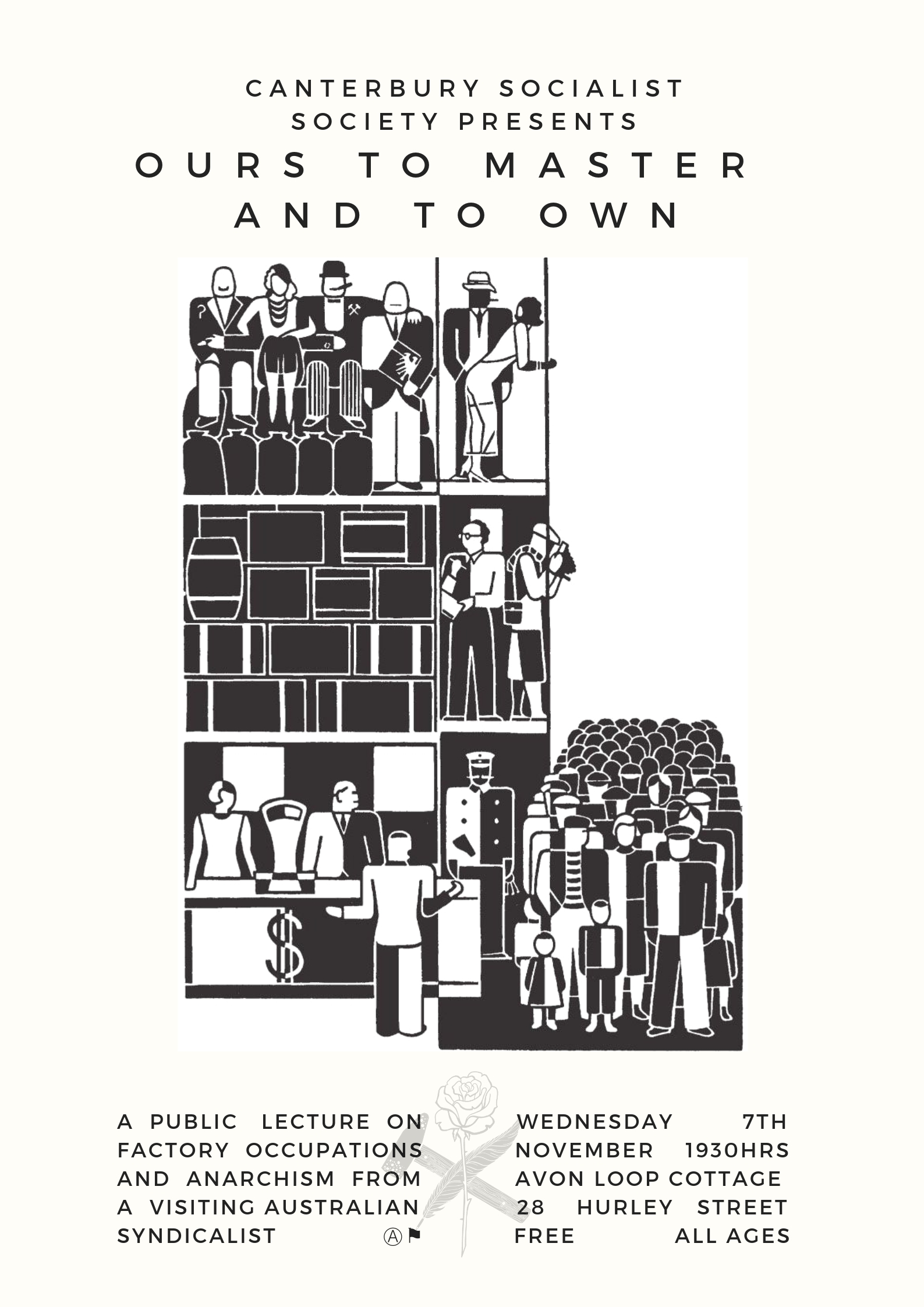 "All the world that's owned by idle drones is ours and ours alone
We have laid the wide foundations, built it skyward stone by stone
It is ours, not to slave in, but to master and to own"
Solidarity Forever
For the Canterbury Socialist Society event this September we are delighted to welcome Brendan from the Canberra branch of the Anarcho Syndicalist Federation-International Workers Association (ASF-IWA).
Brendan will be speaking on the history and experience of factory occupations in Australia, and giving an introduction to anarchist syndicalism as an industrial and political strategy to transform society.
This year has presented an increase in strike action, particularly in the public sector. The recent militancy of nurses, teachers, and other public sector workers alongside the steady simmering of the private sector particularly from FIRST and UNITE Union, provides a backdrop for our conversation with Brendan. The vast majority of socialism presumes the existence of an organised, powerful workers' movement – and as such this period of renewed strike activity and working class confidence marks a moment of interest for the recomposition of just such a movement.
As usual the event is free to attend and all are welcome. This event will be at the Avon Loop Community Cottage, at 28 Hurley Street.
As the event wraps up those who are interested are invited to walk down to Pomeroy's Old Brewery Inn for a post-discussion pint.
Details
Starts On
November 7, 2018 - 7:30 pm
Ends On
9:30 pm
Event Categories
Event Tags
Venue

Christchurch
New Zealand