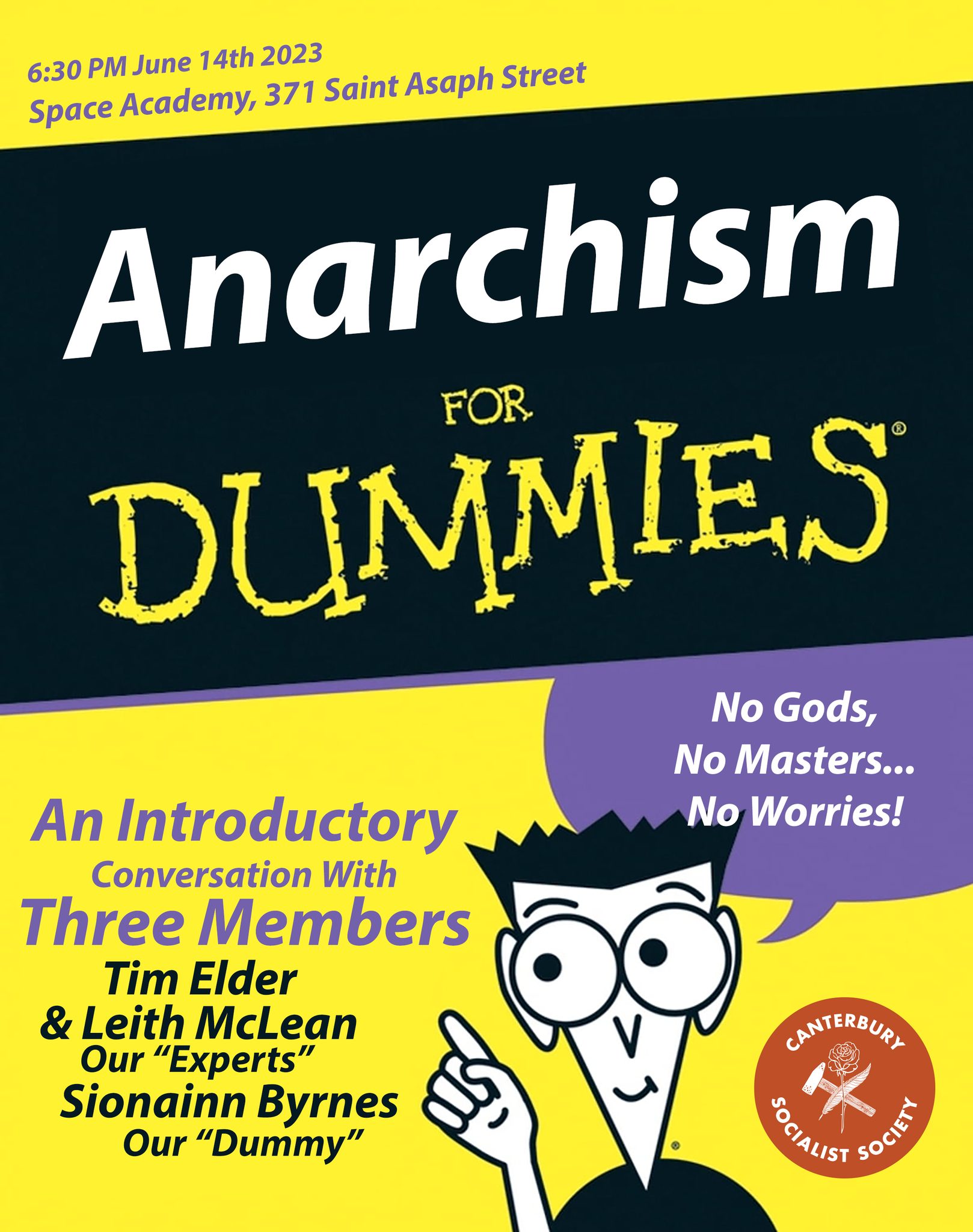 Following the success of our first 'Socialism for Dummies' event earlier this year, the CSS brings you round two … 'Anarchism for Dummies'. Featuring two of the CSS' very own anarchists (Tim Elder and Leith McLean) and one executive member with a lot to learn (Sionainn Byrnes), this event is an opportunity to ask any and all of the questions you might have about socialism's emo sibling (just joking … this is why I'm the dummy!).
For real, though, how does anarchism differ from socialism? Who are key people in the anarchist tradition? How exactly do anarchists imagine the ideal provision of education, health, and so on? Your self-confessed dummy will draft a few questions in advance of this conversational event, but we're also taking submissions from you, the lovely guests and onlookers: 
https://forms.gle/HFPPwa1QEj1gtSz29
.
Submit your question via the link above to help shape this event – there are no dumb questions (don't make me regret saying that!). You can submit questions up until midnight Friday the 9th of June.
As always, this event is free and open to all. Please come along, and please consider bringing a friend! Any questions, just email canterburysocialistsociety@gmail.com.
DOORS @ 6.30
INTRODUCTION @ 7
CONVERSATION @ 7.10
APPROXIMATE FINISH TIME = 9.00
Details
Starts On
June 14, 2023 - 6:30 pm
Event Categories