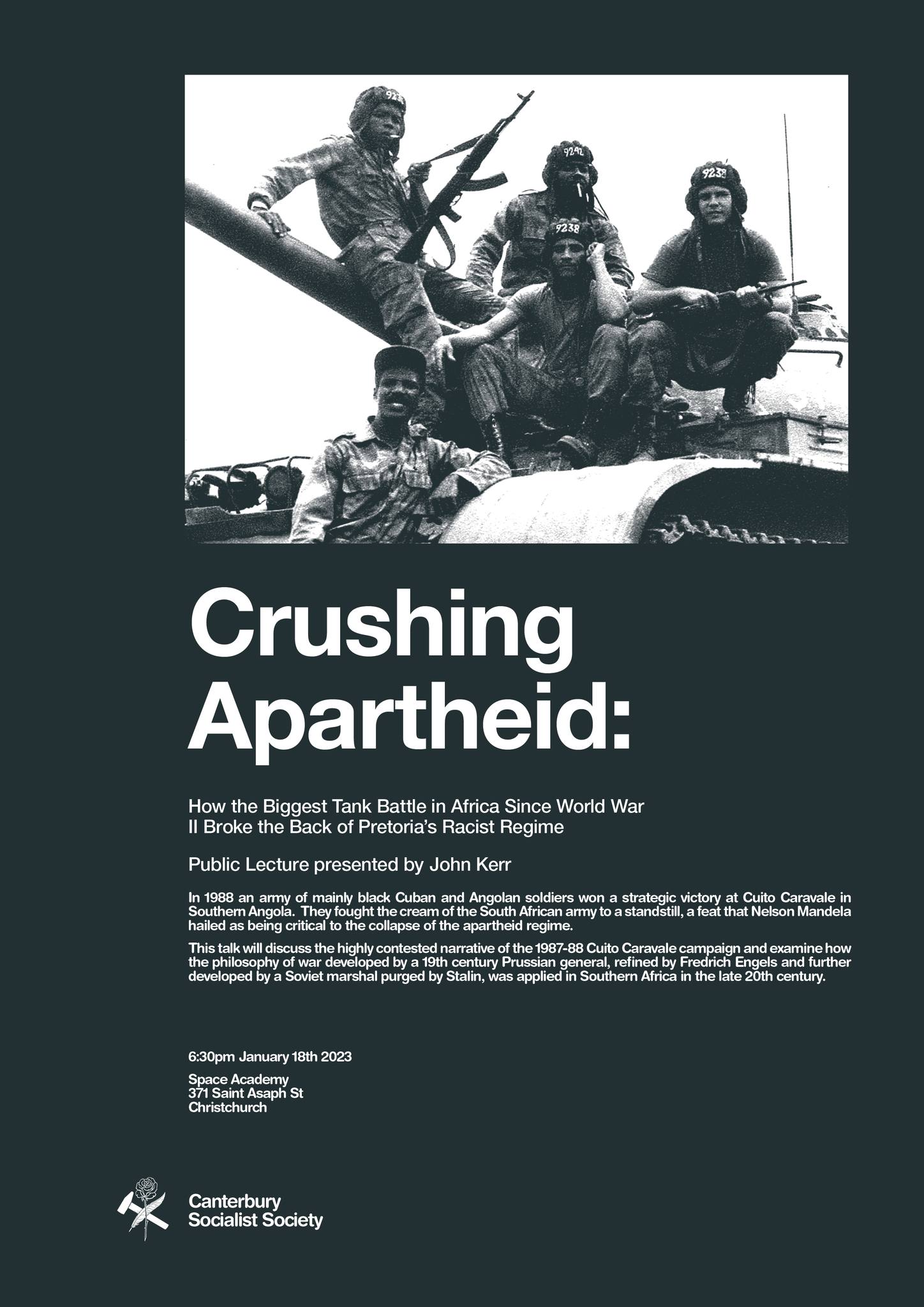 In 1988 an army of mainly black Cuban and Angolan soldiers won a strategic victory at Cuito Cuanavale in Southern Angola. They fought the cream of the South African army to a standstill, a feat that Nelson Mandela hailed as being critical to the collapse of the apartheid regime.
—
This talk will discuss the highly contested narrative of the 1987-88 Cuito Caravale campaign and examine how the philosophy of war developed by a 19th century Prussian general, refined by Friedrich Engels and further developed by a Soviet marshal purged by Stalin, was applied in Southern Africa in the late 20th century.
—
John Kerr is a member of the Canterbury Socialist Society, and has worked as an educator and union organiser.
—
6.30pm – Doors
7.00pm – Welcome
7.10pm – John's Talk
8pm – Question time (possible break beforehand).
—
Free, all welcome.
Details
Starts On
January 18, 2023 - 6:30 pm
Ends On
9:00 pm
Event Categories