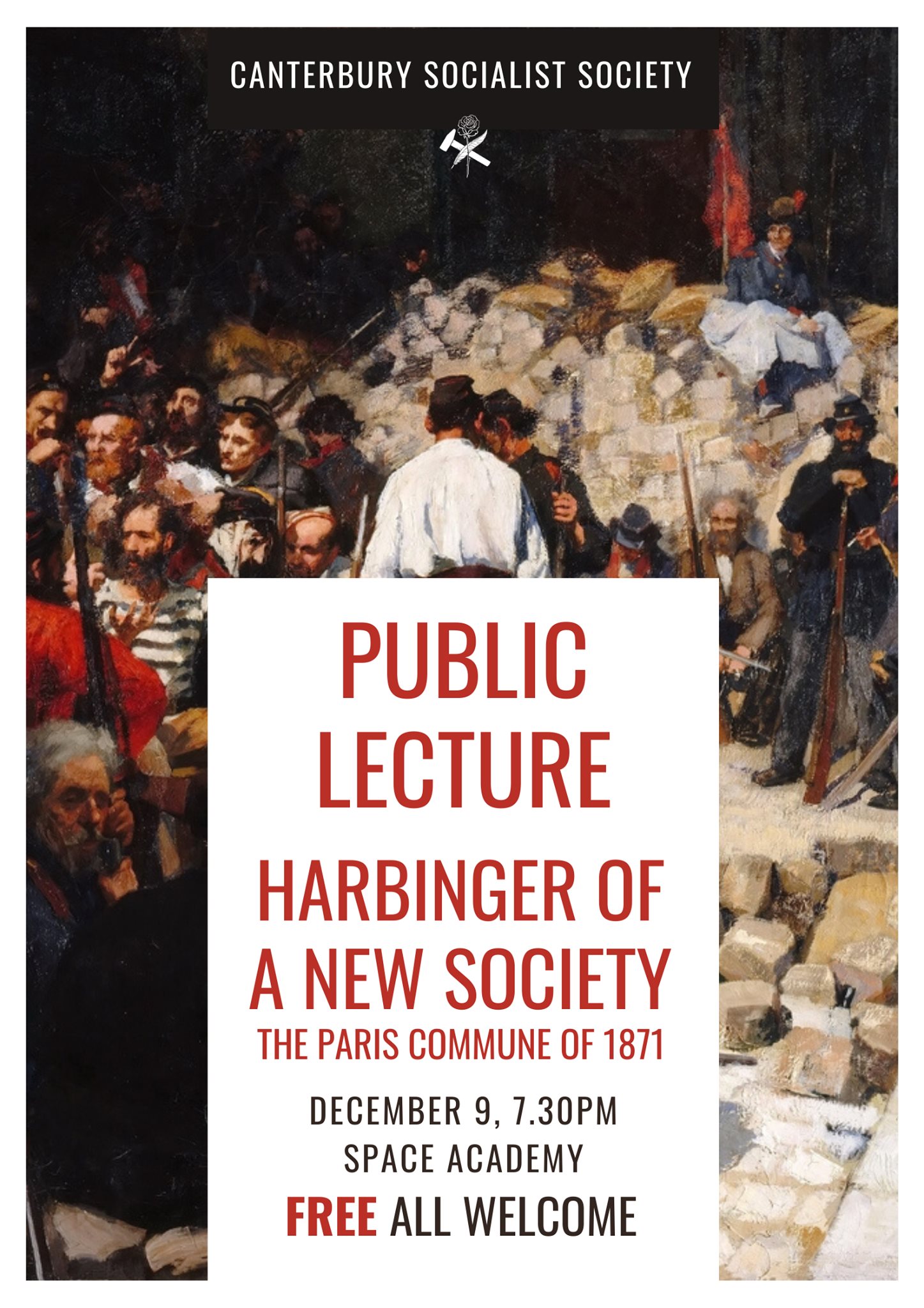 "Working men's Paris, with its Commune, will be forever celebrated as the glorious harbinger of a new society. Its martyrs are enshrined in the great heart of the working class. Its exterminators history has already nailed to that eternal pillory from which all the prayers of their priest will not avail to redeem them."
– Karl Marx
The Paris Commune of 1871 is an early and important historical example of ordinary working class people taking control of society and attempting to mould it in their own image. Short-lived, and ultimately drowned in blood, the Commune took as its emblem the red flag of socialism which had become popular in the abortive revolutions of 1848. Foregoing the campaign of terror of the first commune (1792), the people of Paris destroyed the guillotine and abolished the death penalty. Production and distribution of goods was reorganised, and social reform pursued.
For our final lecture of 2020 Tom Roud of the Canterbury Socialist Society will provide an introductory examination of the history of the commune, the political and social context of Paris at the time, and attempt to explore why this extraordinary moment continues to inspire and inform those who fight for the emancipation of working people.
Free to attend, all welcome. Drinks and food available to purchase from Space Academy.