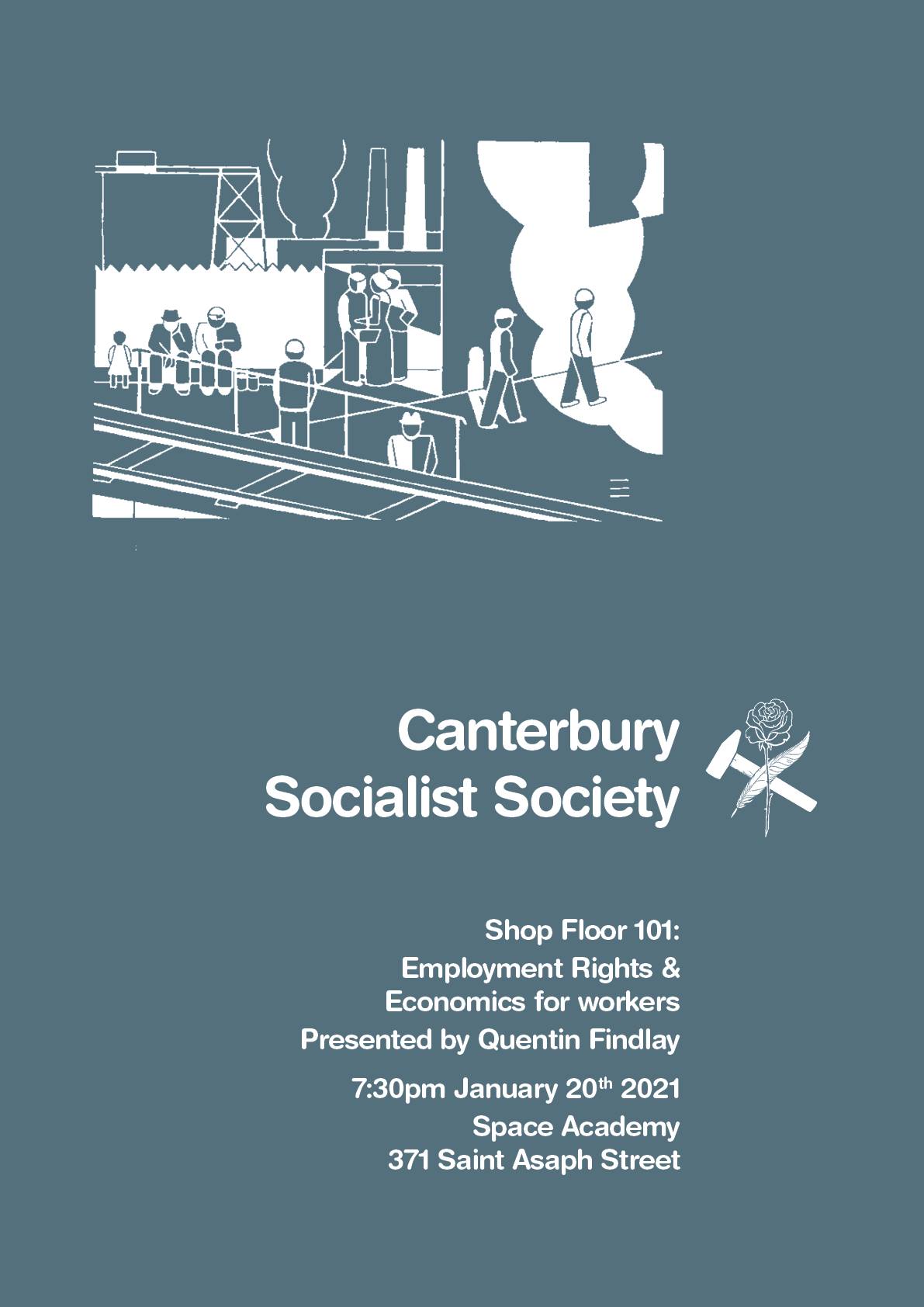 "Labor is prior to, and independent of, capital. Capital is only the fruit of labor, and could never have existed if Labor had not first existed. Labor is superior to capital, and deserves much the higher consideration."
-Abraham Lincoln
Welcome back to the first Canterbury Socialist Society event of 2021!
Employment law in New Zealand is not particularly strong – but knowledge of our rights and minimum entitlements is also not particularly strong with many workers who may never be informed, and many employers who prefer to remain ignorant of their responsibilities.
For our first event CSS member and union organiser Quentin Findlay will be providing a "Shop Floor 101" introduction to employment rights in New Zealand, and providing some of the broader context of the conflict between the interests of labour (workers) and capital (employers).
Our events are free, and all are welcome to attend.