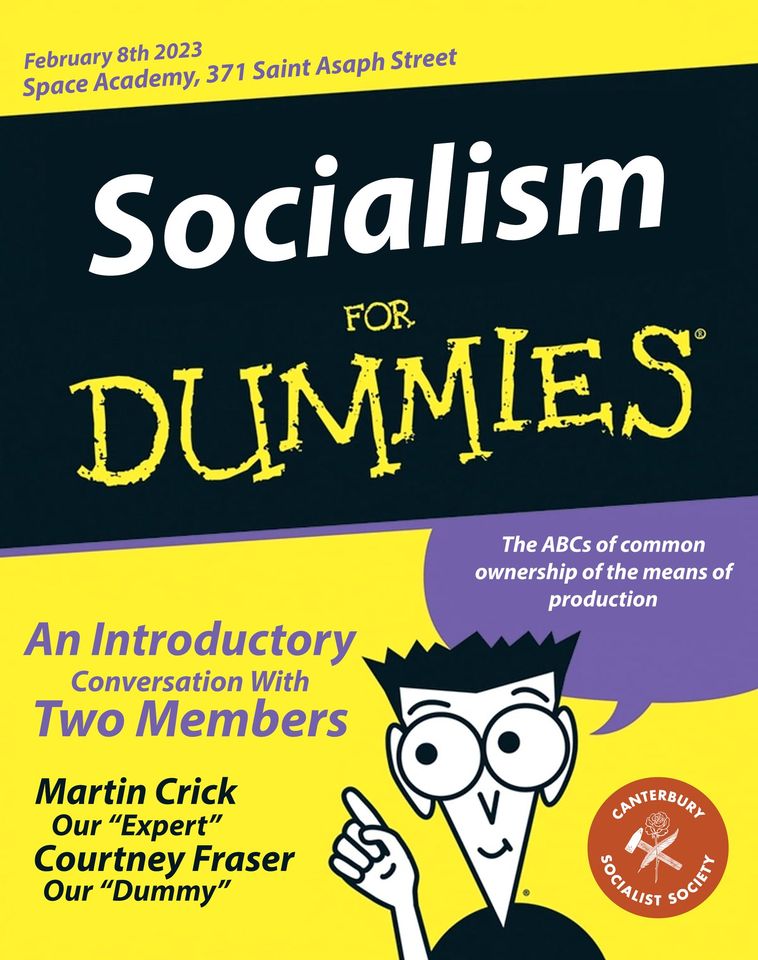 For our second educational event of 2023, the Canterbury Socialist Society presents "Socialism for Dummies". We hope this will be an opportunity for any curious, confused, unclear, or bamboozled members and supporters to get some clarification – or at least one version of it – to help progress conversations & understanding on the topic of socialism.
This talk will take the format of a guided discussion between our resident, self-described "dummy" Courtney, and our reluctantly assigned "expert" Martin. Both are members of the Canterbury Socialist Society Executive and will be approaching the topic as a bit of an "FAQ" format, as well as some time for longer explanations and potentially questions from the audience.
Don't rely on their being time to ask questions on the night, particularly if they are a little more complicated, so please submit through that form by Friday 3rd of February.
All welcome, free to attend.
6.30pm – doors
7.00pm – introduction
7.10pm – Martin and Courtney "In Conversation"
Details
Starts On
February 8, 2023 - 6:30 pm
Ends On
9:00 pm
Event Categories