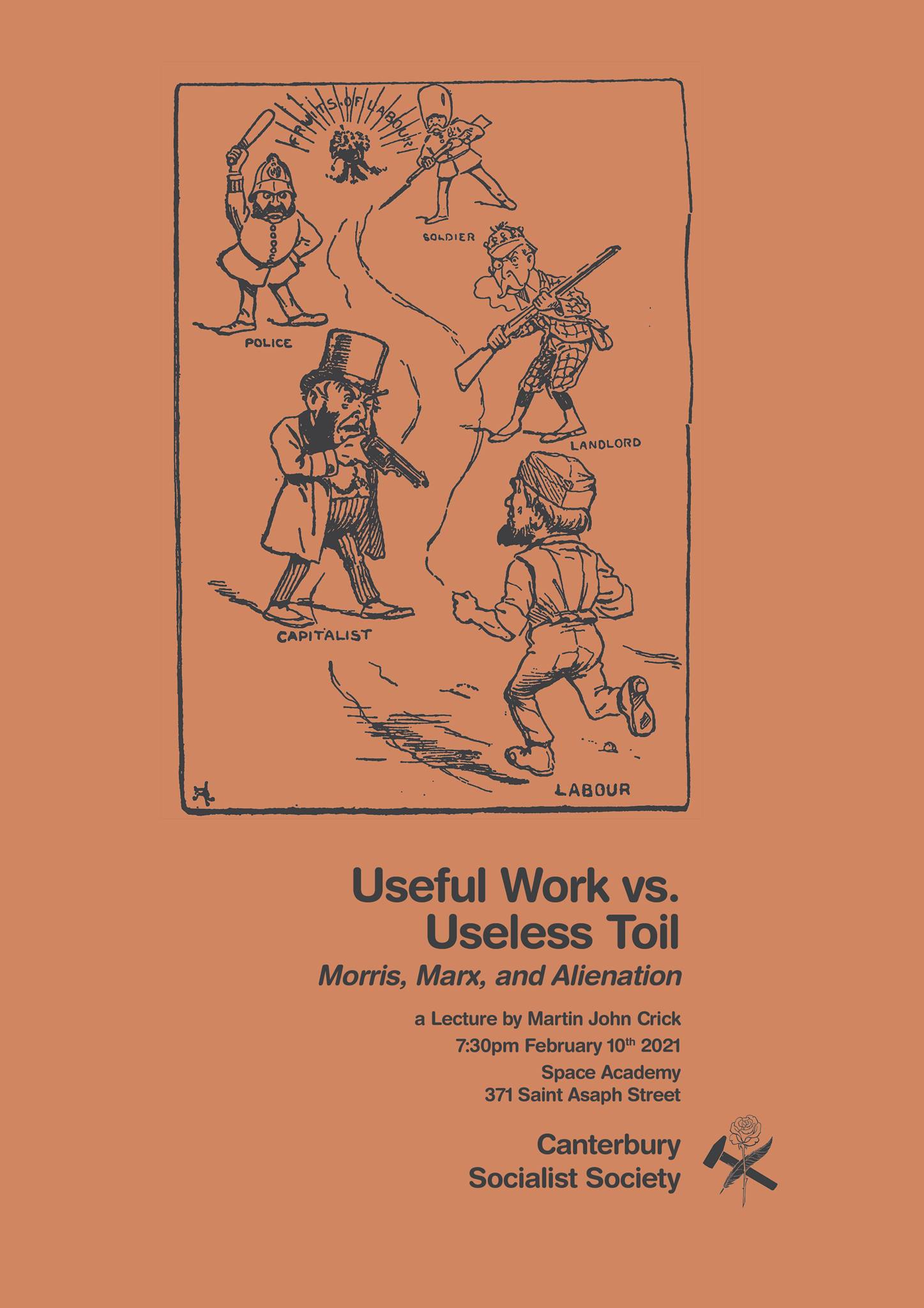 Please note: we are working on a new schedule where "doors open" from 7pm, and ours events will start right on 7.30pm. This is to avoid going too late in the evening.
"In short, it has become an article of the creed of modern morality that all labour is good in itself – a convenient belief to those who live on the labour of others. But as to those on whom they live, I recommend them not to take it on trust, but to look into the matter a little deeper."
-William Morris
"In a higher phase of communist society, after the enslaving subordination of the individual to the division of labor, and therewith also the antithesis between mental and physical labor, has vanished; after labor has become not only a means of life but life's prime want; after the productive forces have also increased with the all-around development of the individual, and all the springs of co-operative wealth flow more abundantly – only then can the narrow horizon of bourgeois right be crossed in its entirety and society inscribe on its banners: From each according to his ability, to each according to his needs!"
-Karl Marx
Our February 2021 event is a lecture by Martin Crick, looking at work & alienation in the political theories of William Morris and Karl Marx.
Martin is a member of the Canterbury Socialist Society, and is the author of "The History of the Social-Democratic Federation" (1996), as well as many articles on British socialist history. Before emigrating to New Zealand Martin was a trustee and vice-chair for The William Morris Society.
Our events are free, and all are welcome to attend.