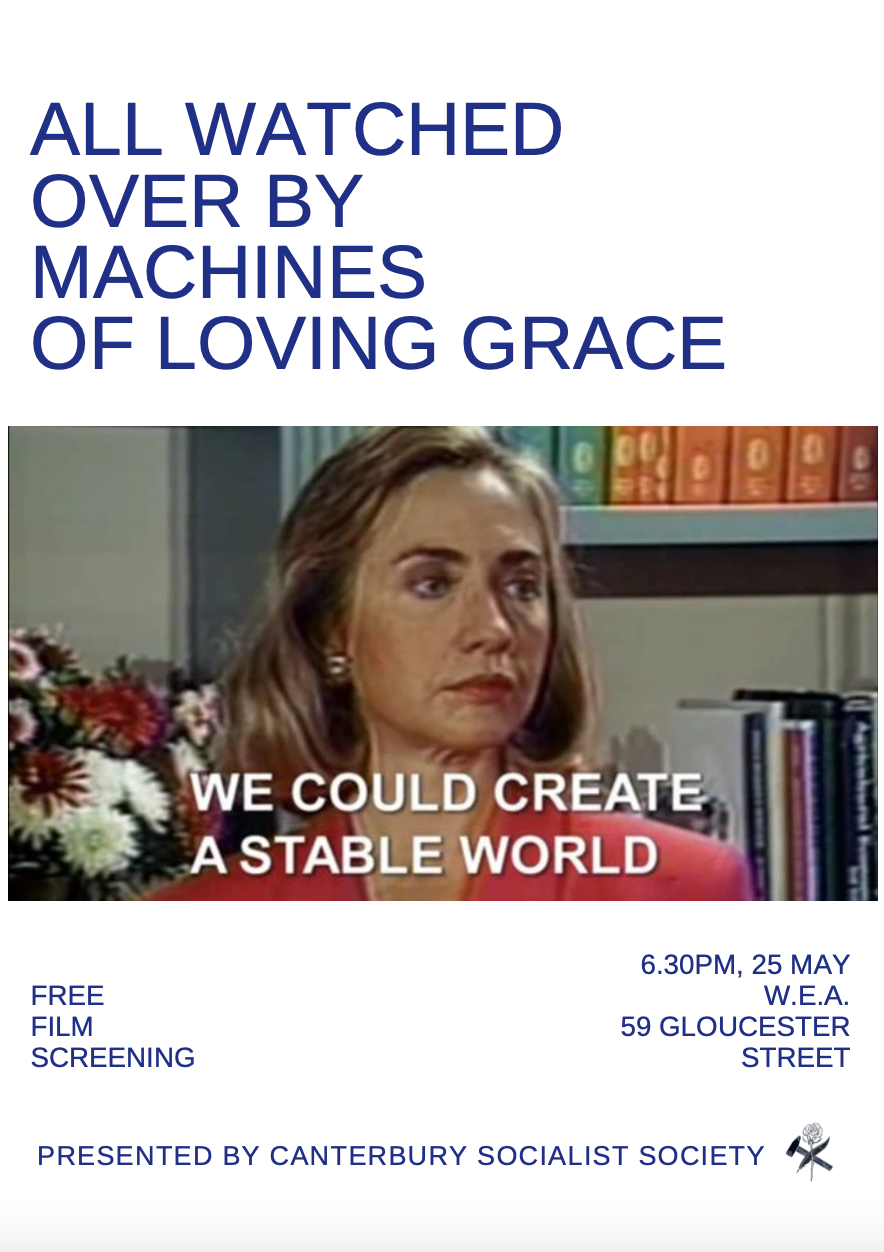 "I like to think
(it has to be!)
of a cybernetic ecology
where we are free of our labors
and joined back to nature,
returned to our mammal
brothers and sisters,
and all watched over
by machines of loving grace."
– Richard Brautigan, All Watched Over By Machines of Loving Grace (1967)
For our first offering of this year's CSS film screening series, we will be showing part one of All Watched Over by Machines of Loving Grace (2011), a three-part documentary series by English filmmaker Adam Curtis.
Part one, 'Love and Power', explores the techno-utopian myth that arose in the 1990s that computers could create a new kind of stable world: they would bring about a new kind of global capitalism purportedly free of risk and failure, without the boom and bust of the past; they would abolish centralised political power, enabling a new kind of democracy mediated by technology and the internet.
In a characteristically ranging and essayistic style, Curtis traces the influence of Ayn Rand's philosophies on Silicon Valley; Alan Greenspan's trust in computer modelling and "the New Economy"; the Monica Lewinsky scandal; and the 1997 Asian financial crisis, which, Curtis suggests, ultimately set the scene for the 2008 global financial crisis.
The event will open with a brief introduction by Canterbury Socialist Society member Sam Hope, and copies of a special Skrine Zine by Sionainn Byrnes will also be available. Screening time for the film is 60 minutes and light refreshments/snacks will be provided.
Free. All welcome.