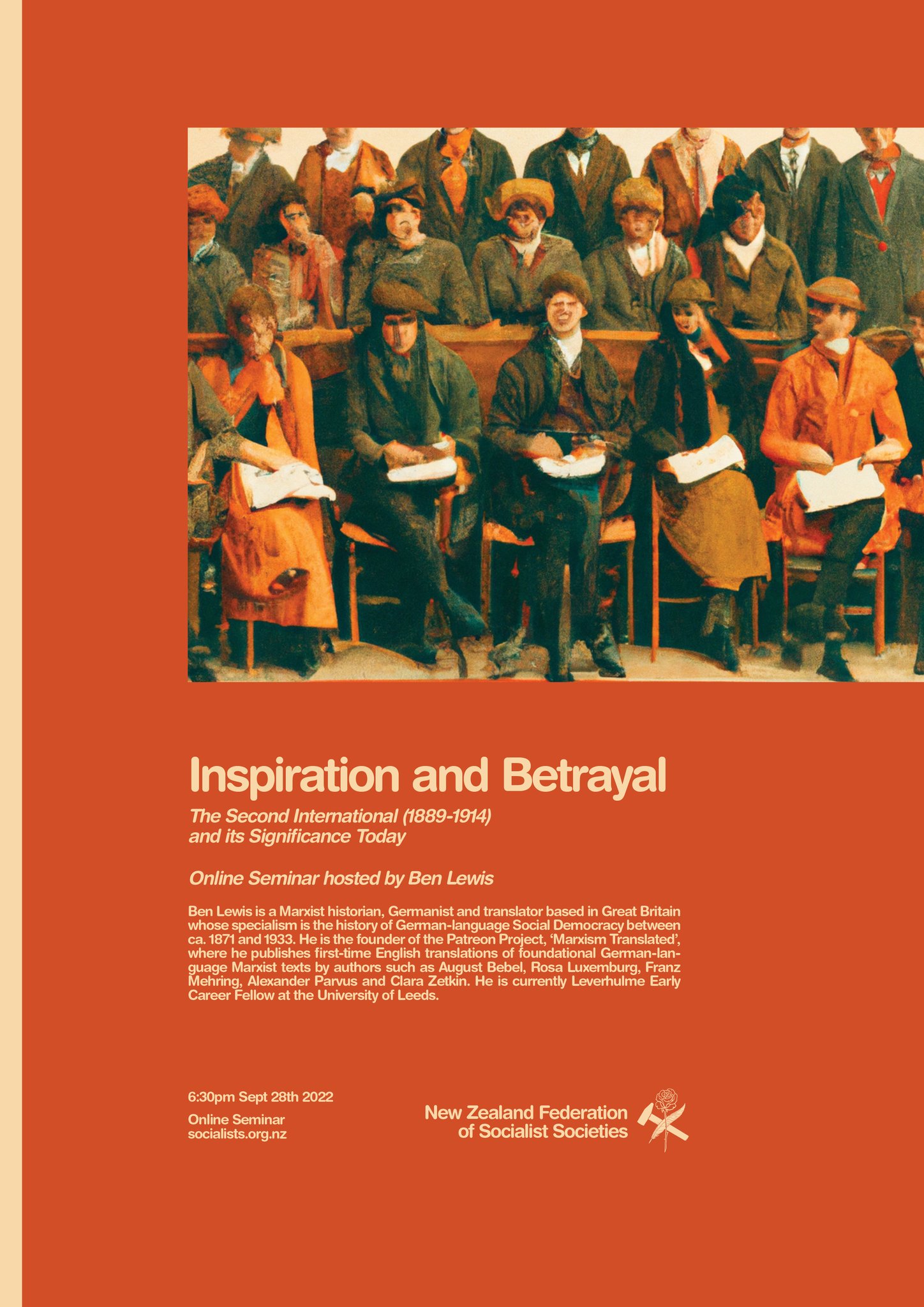 The New Zealand Federation of Socialist Societies would like to invite the public to our first-ever nationwide online presentation. The topic of discussion is "Inspiration and Betrayal: The Second International (1889-1914) and its Significance Today" and will be hosted by our comrade from the UK, Ben Lewis.
This event has been put together in collaboration with the Federation affiliate societies from Canterbury, Wellington, Otago, Hamilton and Auckland. Please see the links below for zoom access.
Ben Lewis is a Marxist historian, Germanist and translator based in Great Britain whose specialism is the history of German-language Social Democracy between ca. 1871 and 1933. He is the founder of the Patreon Project, 'Marxism Translated', where he publishes first-time English translations of foundational German-language Marxist texts by authors such as August Bebel, Rosa Luxemburg, Franz Mehring, Alexander Parvus and Clara Zetkin. He is currently Leverhulme Early Career Fellow at the University of Leeds, where he is writing a book about Clara Zetkin's Marxist theoretical journal. The project is titled Of Comradeship and Sisterhood: A Political History of 'Die Gleichheit' (1891–1917).
Meeting ID: 851 2068 6841
Passcode: 252975