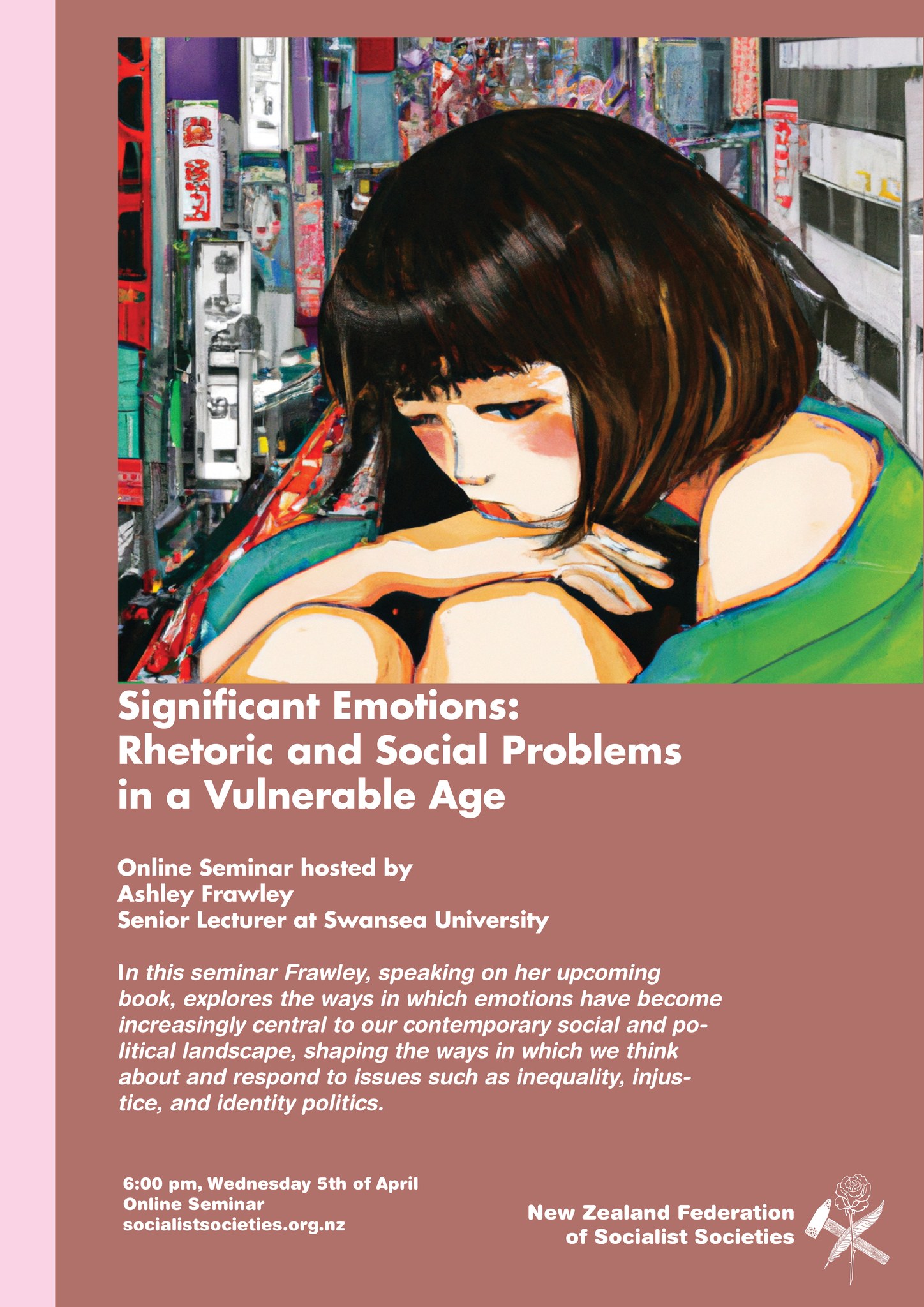 "Nietzsche already observed that, after the death of God, health rose to divine status. If a horizon of meaning extended beyond bare life, the cult of health would not be able to achieve this degree of absoluteness."
― 
Join us for an engaging public lecture hosted by renowned author and sociologist, Ashley Frawley, as she discusses her latest book, "Significant Emotions: Rhetoric and Social Problems in a Vulnerable Age". In this thought-provoking work, Frawley explores the ways in which emotions have become increasingly central to our contemporary social and political landscape, shaping the ways in which we think about and respond to issues such as inequality, injustice, and identity politics.
Drawing on a wide range of examples from current events, popular culture, and academic discourse, Frawley challenges us to reconsider the role that emotions play in shaping our public discourse and political action. With her characteristic wit and incisiveness, Frawley offers a fresh perspective on the challenges facing our society today and offers a compelling argument for why we need to take emotions seriously in our efforts to create a more just and equitable world.
Whether you're a scholar, activist, or concerned citizen, Frawley's lecture promises to be a thought-provoking and inspiring event, providing valuable insights into the complex intersections of rhetoric, emotion, and social change in the 21st century