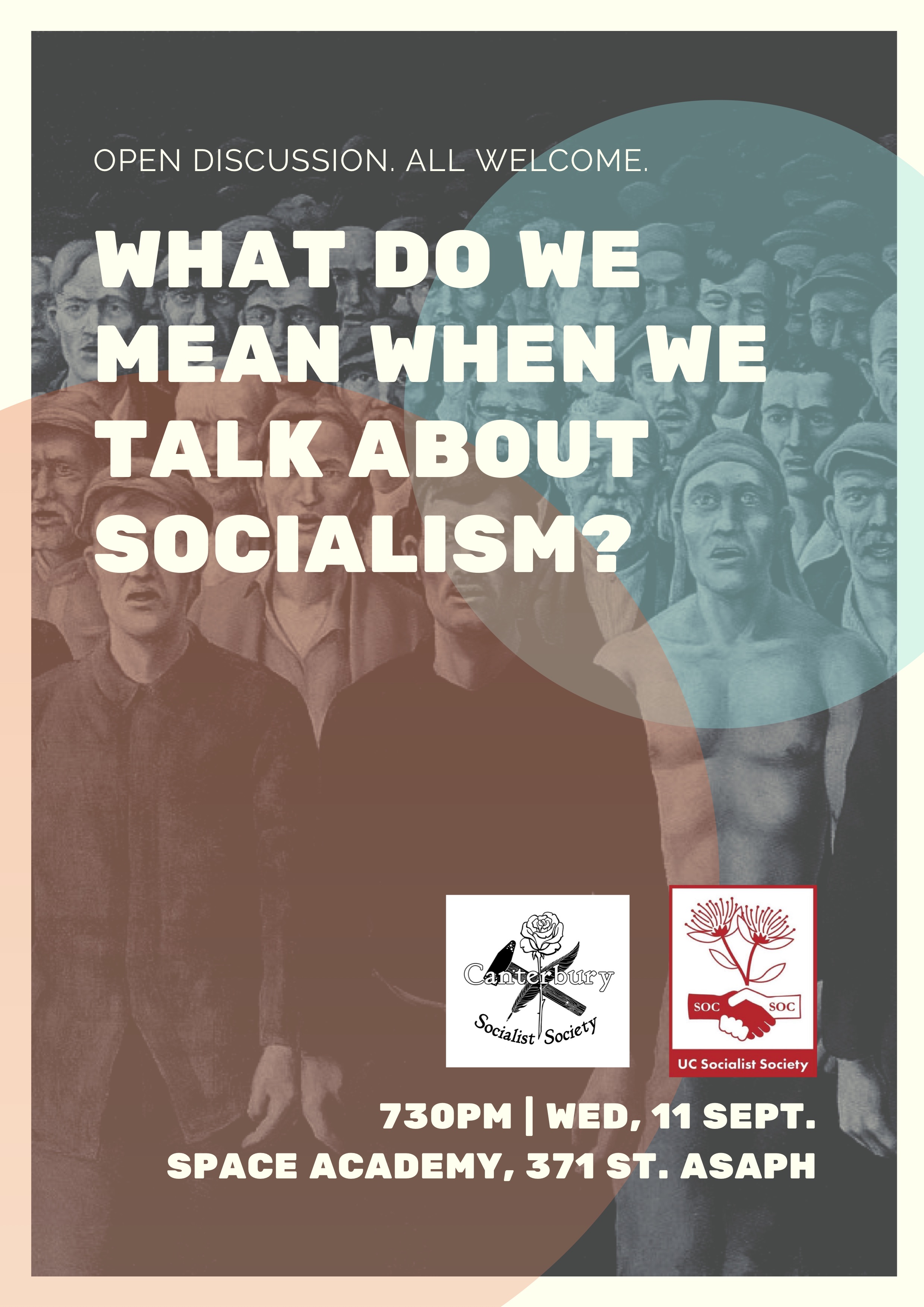 "One sometimes gets the impression that the mere words 'Socialism' and 'Communism' draw towards them with magnetic force every fruit-juice drinker, nudist, sandal-wearer, sex-maniac, Quaker, 'Nature Cure' quack, pacifist, and feminist in England."
-George Orwell, The Road to Wigan Pier
With the postponement of this month's scheduled public lecture (Postponed – CSS Public Lecture: Solitude or Solidarity), the Canterbury Socialist Society and the UC Socialist Society have come up with another offering. This event will be an open discussion responding to the question "What do we mean when we talk about socialism?" and is free for all to join.
Understandings of socialism have developed and changed significantly over the past few centuries: from the utopian socialism of 18th century figures such as Charles Fourier and Robert Owen, to the development of a Marxist scientific socialism that inspired mass revolution, through to party-based, democratic forms of socialism that have sought to curb capitalism through parliamentary means. What are the principles that underpin the socialist movement and how might we account for our own usage of the term 'socialism' in the 21st century?
We invite anyone with an interest in the topic of socialism to join us discussing in these questions and to consider what has influenced their own understandings of the term.