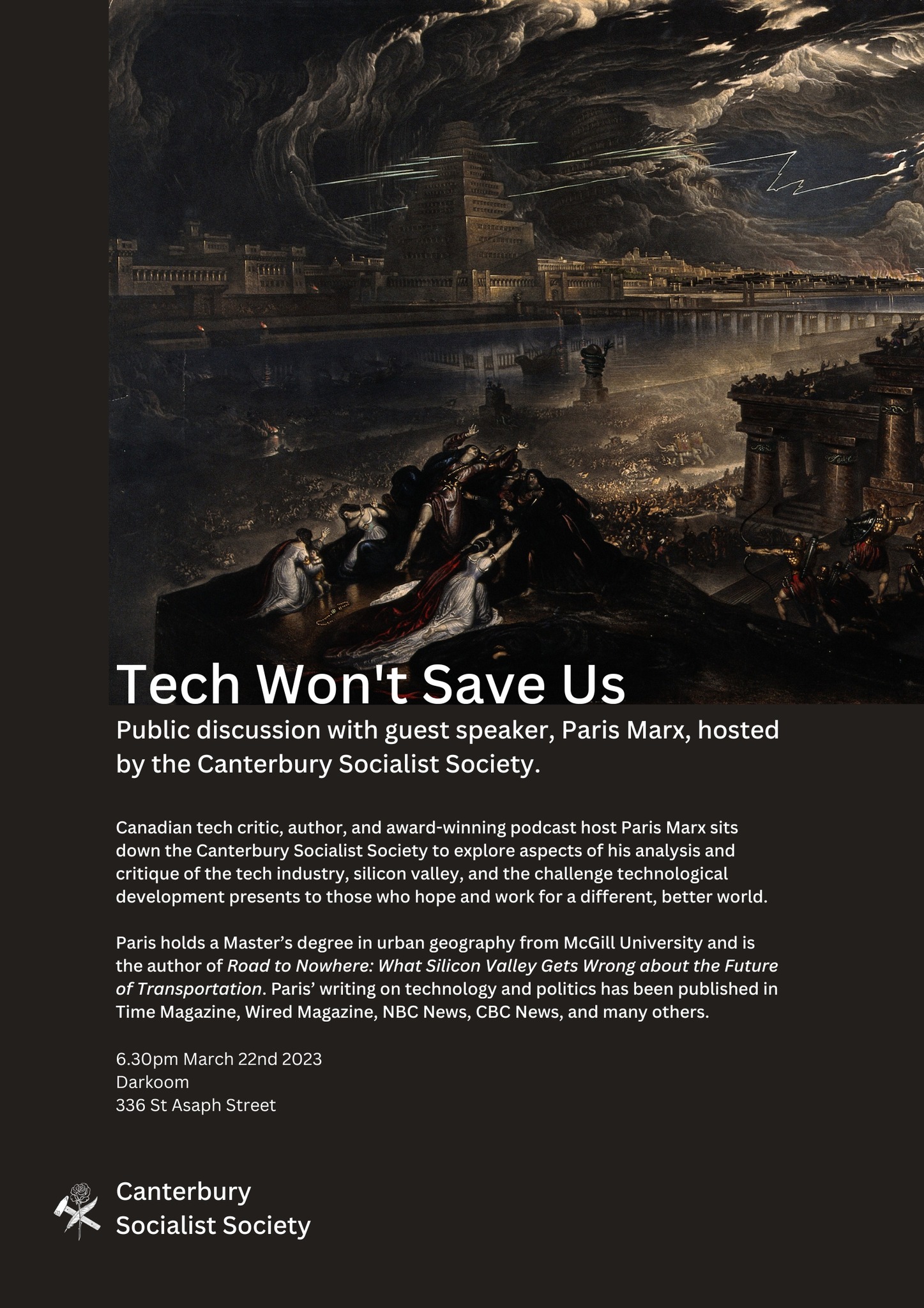 "In machinery, knowledge appears as alien, external to him; and living labour as subsumed under self-activating objectified labour. The worker appears as superfluous to the extent that his action is not determined by capital's requirements."
– Karl Marx
Canterbury Socialist Society are excited to offer this bonus event to our regular schedule with a guest speaker!
Canadian tech critic, author, and award-winning podcast host Paris Marx sits down the Canterbury Socialist Society to explore aspects of his analysis and critique of the tech industry, silicon valley, and the challenge technological development presents to those who hope and work for a different, better world.
Paris holds a Master's degree in urban geography from McGill University and is the author of Road to Nowhere: What Silicon Valley Gets Wrong about the Future of Transportation. Paris' writing on technology and politics has been published in Time Magazine, Wired Magazine, NBC News, CBC News, and many others.
——————————————————–
6.30pm – Doors
7.00pm – Interview with Paris
& we will have time for additional questions and conversation at the end of the event.
——————————————————–
Free, all welcome to attend.
Details
Starts On
March 22, 2023 - 6:30 pm
Ends On
9:00 pm
Event Categories
Event Tags