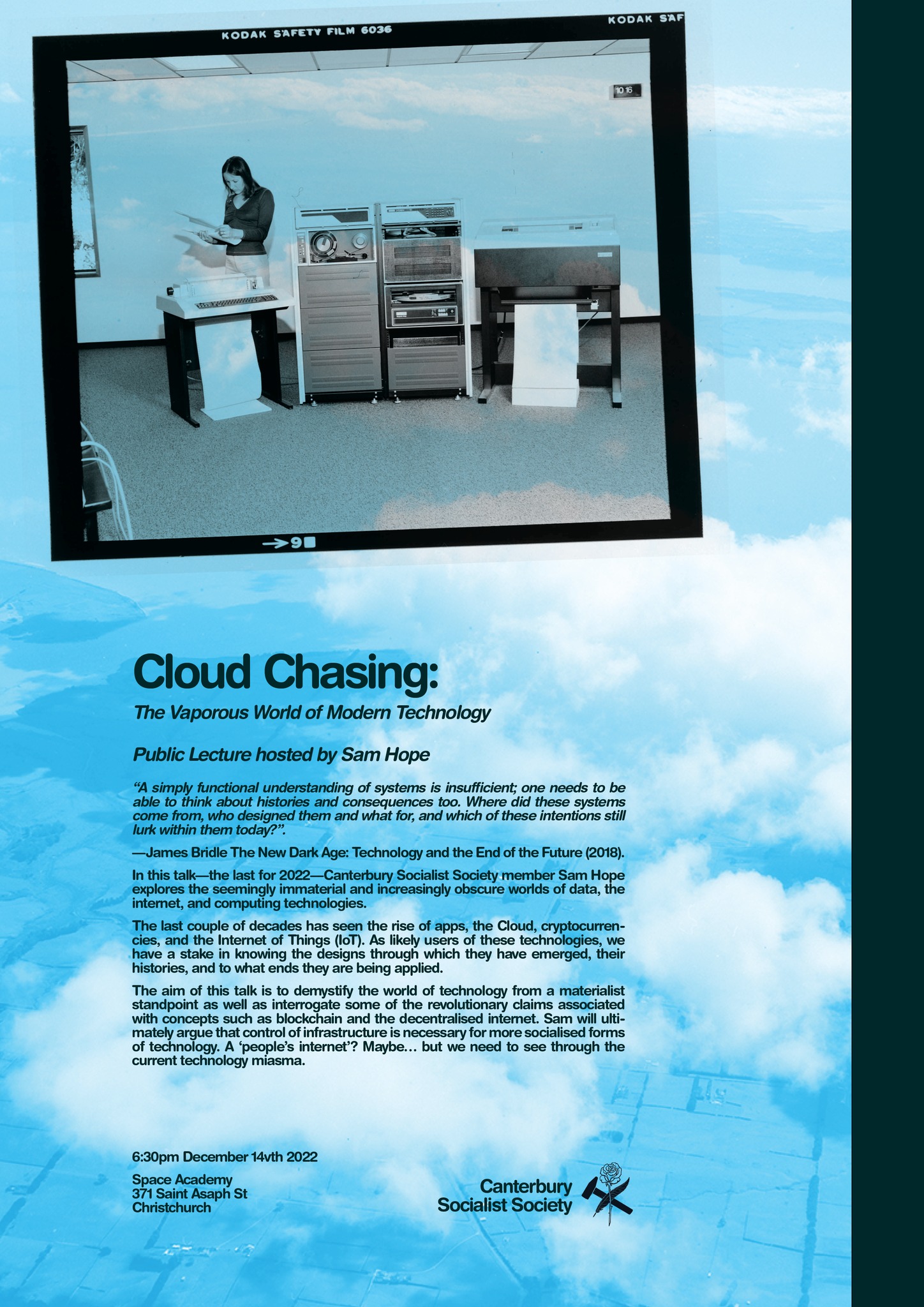 "A simply functional understanding of systems is insufficient; one needs to be able to think about histories and consequences too. Where did these systems come from, who designed them and what for, and which of these intentions still lurk within them today?".
— James Bridle The New Dark Age: Technology and the End of the Future (2018).
In this talk—the last for 2022—Canterbury Socialist Society member Sam Hope explores the seemingly immaterial and increasingly obscure worlds of data, the internet, and computing technologies.
The last couple of decades has seen the rise of apps, the Cloud, cryptocurrencies, and the Internet of Things (IoT). As likely users of these technologies, we have a stake in knowing the designs through which they have emerged, their histories, and to what ends they are being applied.
The aim of this talk is to demystify the world of technology from a materialist standpoint as well as interrogate some of the revolutionary claims associated with concepts such as blockchain and the decentralised internet. Sam will ultimately argue that control of infrastructure is necessary for more socialised forms of technology. A 'people's internet'? Maybe… but we need to see through the current technology miasma.
———————–
6.30pm – Doors
7.00pm – Introduction
7.10pm – Sam's Talk
7.50pm – Break
8.05pm – Questions & Discussion
———————–
Free, all welcome.