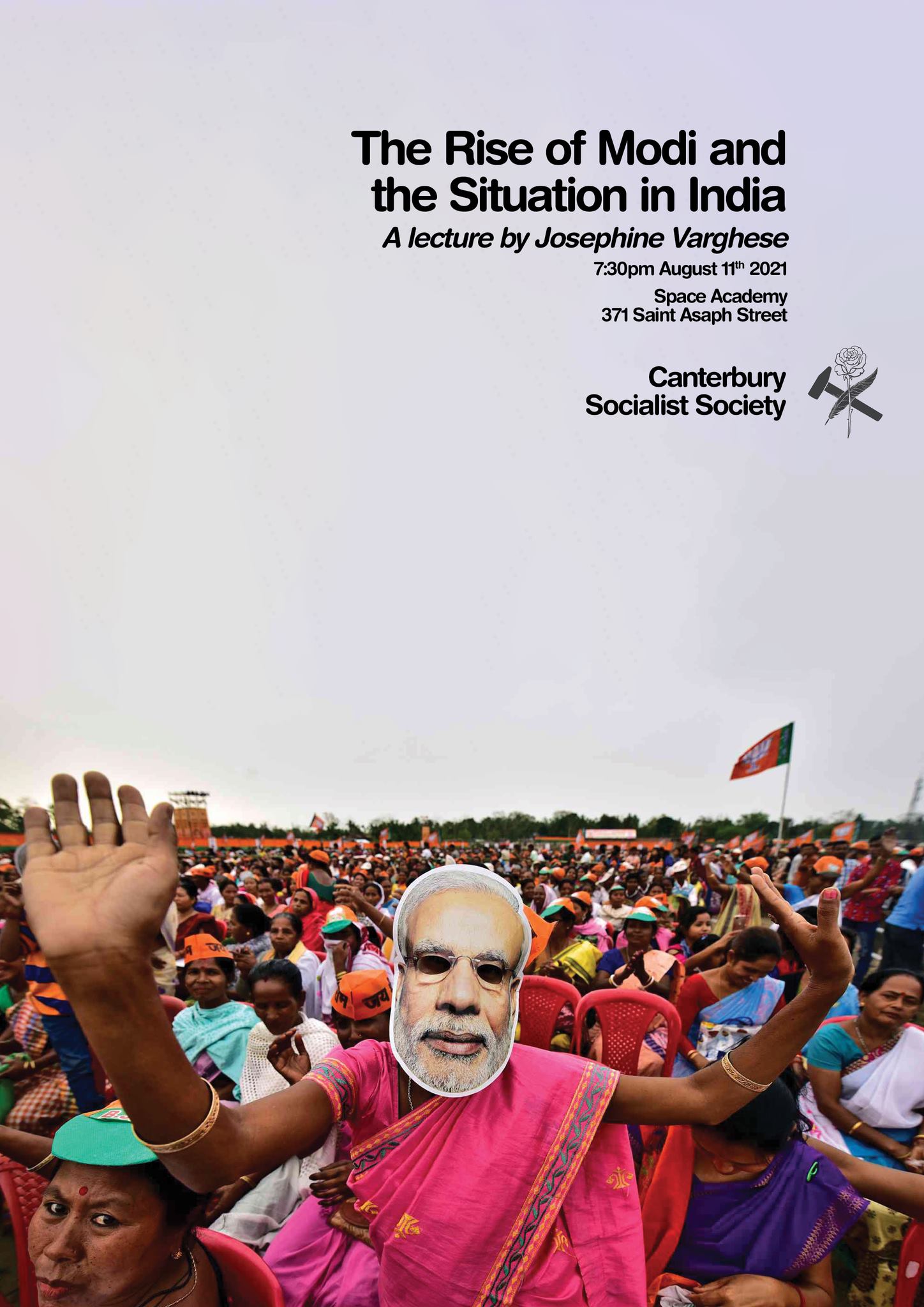 For our 2021 August event the Canterbury Socialist Society is pleased to host a guest lecture from Josephine Varghese. Josephine is originally from Kerala, and recently completed a PhD in Anthropology at the University of Canterbury studying urban migration of young women in India.
This talk will discuss the historical background of the Hindu right-wing movement in India, and their rise to power under current prime minister Narendra Modi and the Bharatiya Janata Party. Touching upon some of the recent policies which have sparked controversy and formidable grassroots resistance movements, such as protests against the Citizenship Amendment Act, the 250 million strong general strike against the Industrial Relations Code and Farm Bills, and the ongoing farmers' protests. The talk will also consider 'Hindutva' (Hindu Nationalism) in the current global context.
CSS member Mark Balderstone will chair the event, and as usual the event is free to attend and all are welcome.