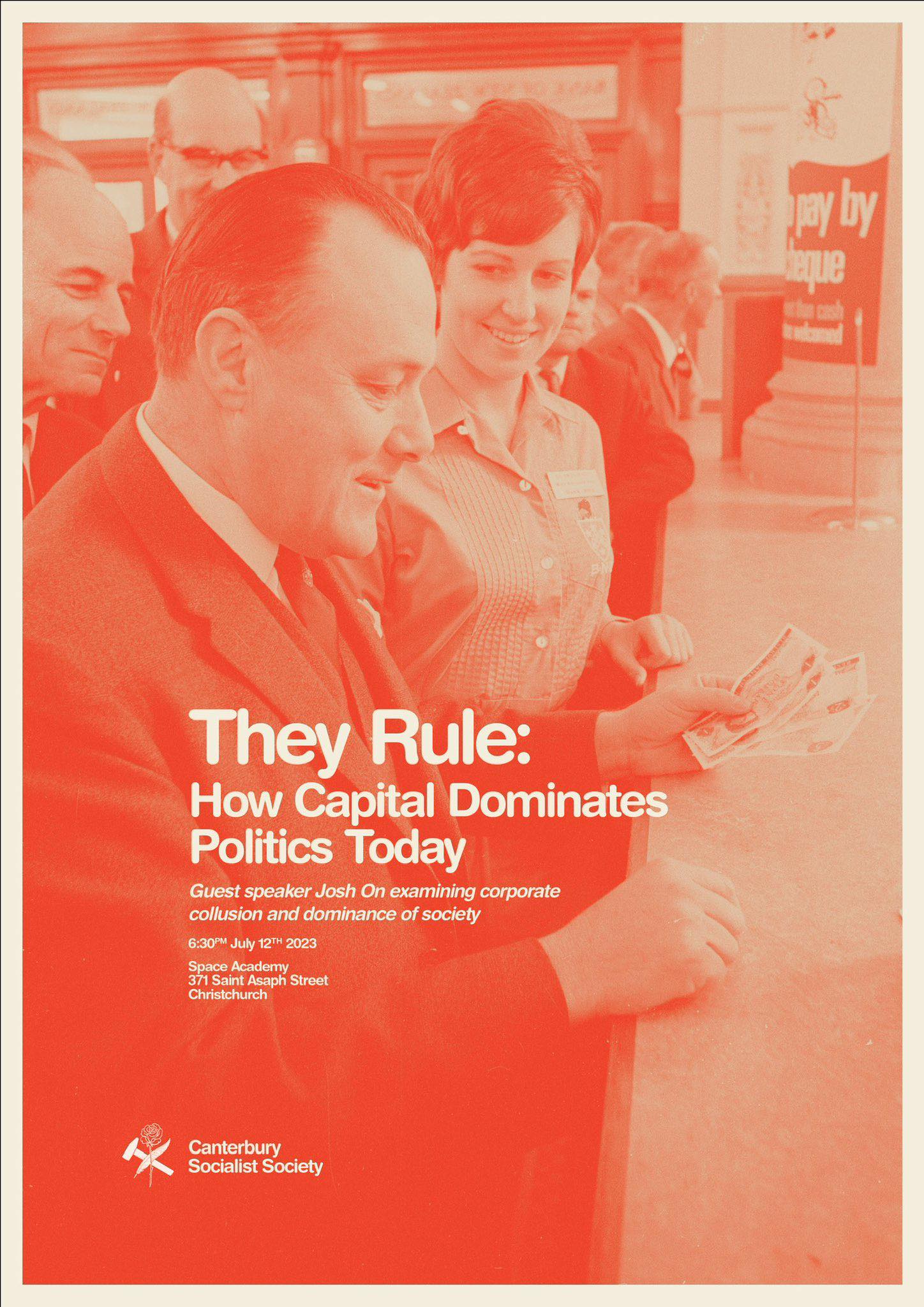 "The executive of the modern state is nothing but a committee for managing the common affairs of the whole bourgeoisie." -Marx
Eighty three of the top US corporations are linked through their interconnecting boards. Who are these people who are making important decisions about the world's future? How do they make decisions? As we face some existential questions as a species, how should we be organising and how do we make decisions about what to do with our time and resources?
John On is a Marxist based in the United States and will be presenting a guest lecture, in part inspired by the website 
https://www.theyrule.net/
 which maps the level to which enormously power corporate boards are organisationally connected and hold a great deal of political power.
Doors from 6.30pm for a 7pm start.
Free, and all welcome to attend.
Details
Starts On
July 12, 2023 - 6:00 pm
Event Categories